Redefining the future of finance
In a changing, challenging world, we have a great responsibility. To protect and support the lives of millions of customers and clients around the world. To develop, build and deliver the world-class technology solutions our customers deserve, need and want. To lead the world in digital banking, and become a truly digital business. We have delivered many game-changing firsts including Contactless Payment, Pingit, Barclays Mobile Banking - all with the support and expertise of our colleagues in India - and there will be many more innovations to come.

Barclays Global Service Centre, India
Barclays Global Service Centre, India is a global capability center, supporting Barclays businesses worldwide by delivering innovative end-to-end business solutions. Our people are digitally enabled with the best of technologies and work in an environment that promotes entrepreneurial mindset, thought leaders, and innovators. We have a culture of growth and accountability, where everyone works together in an inclusive environment and has equal opportunity to be successful and Be More at Barclays.
Life at Barclays
At Barclays, each day is about being more - as a professional, as a person. It is about being more Globally Connected, being more Inspired, being more Impactful and being more Valued. We take pride in our culture where individuals of all backgrounds feel confident in bringing their whole selves to work, feel included and their talents are nurtured, empowering them to contribute fully to Barclays vision and goals.
We have consistently been rated amongst the most inclusive organisations globally. Recently, Barclays in India was ranked amongst the top 10 companies for women by Working Mother Media and AVTAR for third year in a row.
Your Personal Development
Your future depends on continuous learning and development. Through our Technology Academy and Global Development programmes, we'll give you the tools to take your curiosity, passion and career to the next level. From technology talks to offering tailored Pluralsight learning paths, we strive to help our colleagues sharpen their skills and develop capabilities for the future.

Your Career in Technology
We've been creating game-changing technological firsts for over 325 years. The world's first ATM. Europe's first-to-market mobile payments product. Britain's first high street bank to launch voice payments.
Joining our Technology teams will mean you'll decide what's next. Which means you'll be helping our customers around the world with some of their most pressing issues. Your work matters. To achieve it you'll need to be bold, and we welcome your disruptive thinking. And you'll need to be driven, determined to stay ahead of the digital curve. Bring all that to your role, and you can look forward to an amazing career.
What we're looking for
We're looking for creative, curious people who love a challenge and love to challenge. Commercial, customer-focused people who are agile and collaborative. People who can see the fine details while keeping an eye on the big picture. People who will live our values and take care of each other. People who are excited by what we can offer, and by what they can do here. People who will redefine the future of finance.
While often people associate innovation with technology, we know that it is more than that. It's about being creative and revolutionary in our thinking and in everything that we do, every day. We look for a combination of experience, specific capabilities and future potential; people who are aligned to our values and can thrive within a changing and complex environment.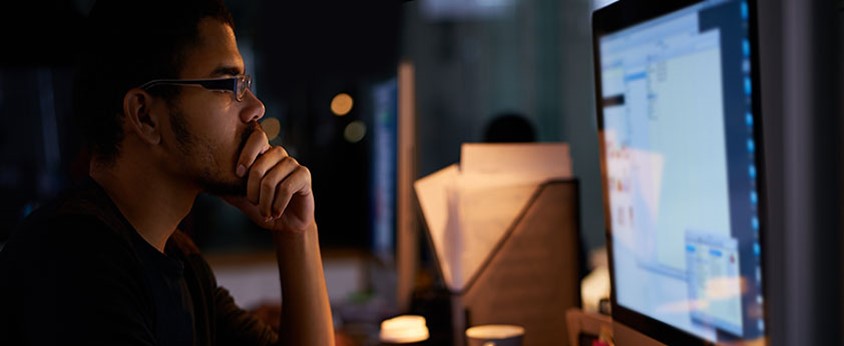 Roles in Technology
Developer – Come and be the brains behind the design, installation, testing and maintenance of existing and new systems. This is more than just playing around with code; you will be playing a critical role in designing innovative solutions to help us deliver enhanced products and services for our colleagues, clients and customers around the world.
Business Analyst – Don't want to write the code, but still want to be in the world of Technology? If you have a passion to shape tomorrow's future through technology, come and play a critical role in helping implement cutting edge technology into our transformational business.