Location/office information
Since opening in 2008, our Prague office has become a strategic location for development, testing and application management across Barclays operations
We're based in Pankrac, opposite the Metro and Arkadyshopping centre
Not all your time is spent behind a desk, we collaborate in groups in a variety of work spaces
Benefits
Barclays pay and benefits package is designed to reward our employees for their drive, commitment and performance. We offer a competitive salary and paid holiday, private health care, pension contributions, discretionary annual bonus, meal vouchers, and the opportunity to buy Barclays shares and receive a Barclays contribution.
Additionally, you have the flexibility and choice to create a benefits package that's individual to you. Barclays colleagues can also take advantage of a wide choice of voluntary benefits, with discounts and tax advantages on many of them.
Relocation Package
We're a global organisation: our horizons are far wider than those we can see from the office window. In our Prague office we have 40 different nationalities working together to redefine the future of finance. To support those joining Barclays we are open to considering relocation packages based on personal requirements. To learn more please discuss this with your recruiter after you have applied for a role.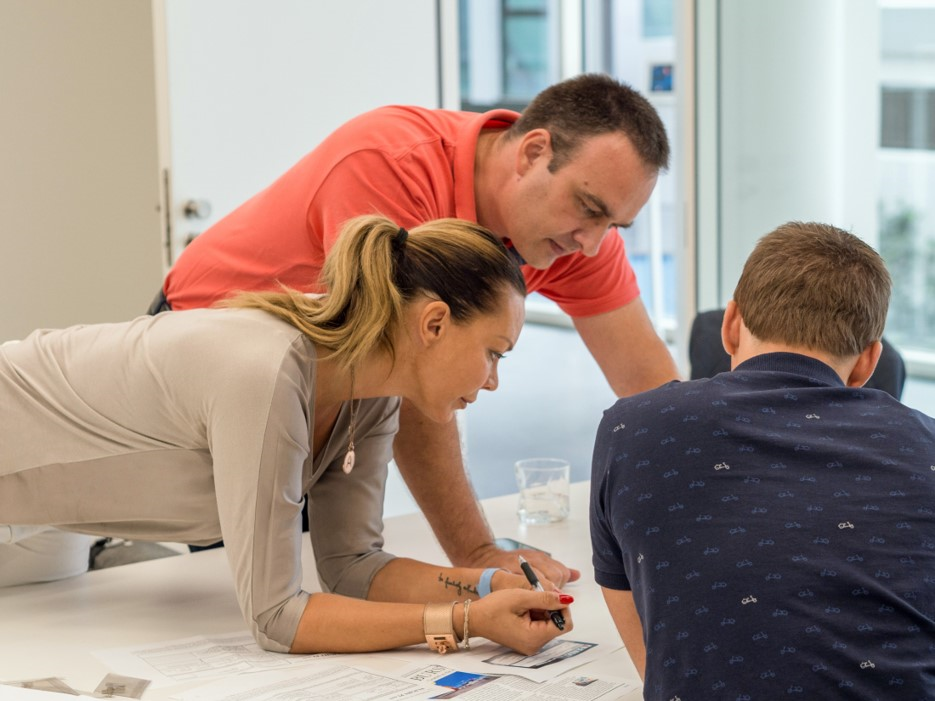 Working Environment
Barclays Prague is a close, friendly and supportive community. Not just because we are a community of technologists, although that's obviously central to our culture. We enjoying spending time with each other, and the atmosphere is very relaxed and not corporate – we see no need for suits or silos. We find many ways to enjoy our time together, in and out of the office – from sports and games to parties, volunteering and hackathons. We're a very diverse team, and people feel appreciated for who they are. We work together, play together and are stronger together.
Barclays understand how important it is to balance work with life commitments. That's why dynamic working was created to help our colleagues achieve an optimal work-life balance. It is an innovative way of thinking and approaching working arrangement, a model that supports a high-performance, high-trust culture focusing on how you perform and not how many hours you spend in the office.
We're professional here, and everyone can manage their own schedule. I work from home on Fridays, and many of my team work from home too. Everyone here loves their responsibilities, and it's up to them to define a schedule that works for them, and for their colleagues.
Training and Development
At Barclays, you can look forward to plenty of challenges and opportunities to move your career forward, and the chance to develop both professionally and personally.
We offer a wide range of training courses, opportunities to attend conferences and access to an extensive suite of online E-learning resources
People can focus on interests like open source programmable drones and 3D printing in our dedicated 'lab'
And, we also hold events like coding competitions, international programmer's day celebrations, and hackathons
We encourage our people to develop their ideas and influence how we do things. Hear Vojtech's story and how made an impact through his ideas.