The secret behind Barclays' Scottish success story
Find yourself in a Scottish Success Story
Barclays Scotland is a real Scottish success story. We've been in Scotland for 250 years, and our significance has never been as important as it is today. We're a recognised strategic hub within Barclays globally, and admired as a shining light in Scottish business. We bring together the best of Barclays talent, functions and technology into a cohesive, connected and highly effective whole: our great success has been built on a high-performance, highly collaborative culture. We offer talented people many compelling reasons to join us – from quality of life to quality of career.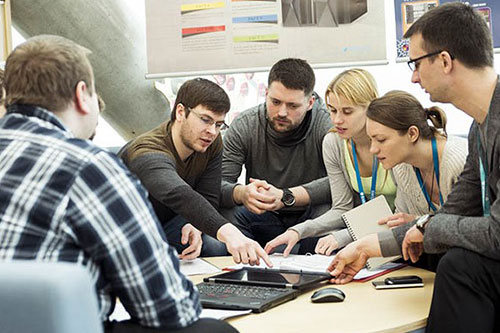 One Connected Community
Everyone matters here, everyone is included and we have something to offer everyone if they share, champion and deliver our high standards. In fact, diversity, citizenship and engagement are three of the pillars that inform everything we do: we are 2,500 diverse individuals who feel like One Barclays. With no boundaries and no walls. Our leaders are visible and accessible; we share knowledge across departments and disciplines; we accommodate people's lives and make everyone feel at home. We do things together, and that means we stay together, supporting and caring for each other – and the community we serve – as our careers grow and our business grows. Together, we're redefining the future of finance.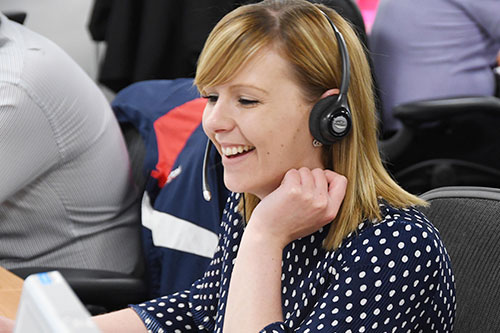 A World of Opportunity
At Barclays Scotland, we believe that everyone can be a future star. This is a business where everyone can find their skills, everyone can find their niche, everyone can be a leader and an expert in their own field. We encourage movement across the business, and we believe in promoting from within: we're a place where talented people can build a satisfying and diverse career within the Barclays Scotland community. You can join in one role and end up doing something completely different. And with our aim to keep growing our operations, the opportunities we offer will only deepen and widen.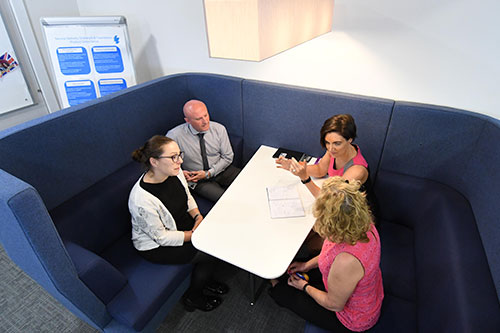 Passionate Barclays People
There's a passion you can really feel in Barclays Scotland, and it's passion with purpose. It's a passion that drives us to go beyond our normal roles, to reach out into our communities and make a real difference to people we live and work with. A passion that drives us to help others find their potential, and helps us to find ourselves at the same time. Our passion is what makes Barclays Scotland so connected, so successful, so unique. It drives us and defines us.
We're helping to redefine the future of Scotland by redefining the future of finance.