Are you great with people?
There's a huge difference between simply doing your job and going above and beyond. Providing great customer service is about being able to pick up on the small details that help you understand people and their needs. In return, you'll be rewarded with a career where you're listened to and given every opportunity to progress.
We're looking for people from all kinds of backgrounds to join us; people who can build relationships through empathy and get to the heart of the matter on a range of issues. It's your approach and personality that matter most; the rest we can teach you. Our training is first-class and will equip you with everything you need for this role and for your future development.
Our contact centres are fantastic environments that feature everything from coffee shops to gyms. Roles range from team leader and mortgage advisor to personal banker and premier banker, and involve handling queries, leading a busy team or supporting our operations. You could be speaking to customers over the phone, via Skype, instant messaging platforms, or even on a video call. And with locations across the UK, there's bound to be a location that suits you.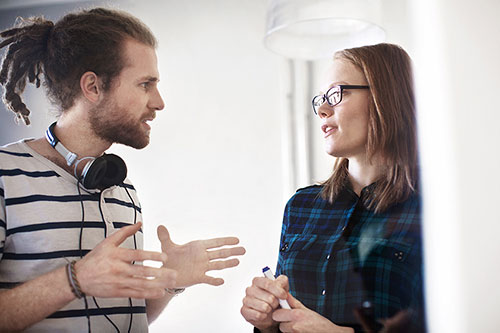 Sunderland
Our flagship site, Doxford Park, is easily accessible and has two modern and well-equipped buildings, 'Tyne' house and 'Wear' house. It's situated at the A19/A690 interchange and buses stop in the centre of the site. It's a great place to work with plenty of facilities, including a discounted gym and even a Personal Banker who visits the site regularly to assist all employees with their banking.
Over 1,700 Barclays colleagues work in Sunderland. Teams based there include Outbound, Premier Banking, Central Telephony, Lending Specialists and Barclays Business Telephony.
Click here to view opportunities in Sunderland.
Liverpool
Our Liverpool contact centre is close to Liverpool City Centre. It's easy to get there: Wavertree station and several bus links are within walking distance, and there's also a free and secure car park. Our colleague survey tells us how much people enjoy working there: it's a vibrant place, with a strong focus on giving back to the local community through regular charity and social events. The site includes a staff restaurant, a latte lounge and decked garden areas for the summer.
Teams based at the Liverpool Contact Centre include Customer Relations, Barclays Direct Investment & Protection, Telephony and Lending Specialists. They get a visit from a dedicated Personal Banker once a week, helping them make the best of their finances.
Click here to view opportunities in Liverpool.
Northwich
We have around 1,200 team members based in Northwich. We're dedicated to bringing a customer-focused approach to every call and raising the bar in our own individual way.
They're all about customer service. But that isn't to say every job here has that term in the title. For example, our Cash Management Executives are really Customer Service Advisors who are the first point of contact for clients. Our Business Relationship Managers focus on a portfolio of customers with small businesses, to help those grow.
Client Services Executives look after Business Banking clients, many of which are start-ups. And Onshore Specialists raise and manage incidents relating to our electronic banking products, providing excellent service every time. A few roles largely have internal customers, but service is still central to what they do.
Click here to view opportunities in Northwich.
Stockton
Situated on Teesdale Business Park, Barclaycard House is bounded by the River Tees and Tees Valley line. It is a short distance from Stockton town centre.
Click here to view opportunities in Stockton.
Glasgow
Tay House is nestled in a fantastic central city location. Our modern Glasgow Contact Centre is directly next to the M8 and a short walk from Central Station and Charing Cross train station. Tay House offers a communal coffee pod, but if you fancy nipping out we are right next to two of the main shopping streets in the city centre.
Click here to view opportunities in Glasgow.
Coventry
Our Coventry contact centre is at Westwood Business Park. Many different teams work there, with colleagues ranging from Fraud Analysts and Complaint Agents to Specialist Dispute Advisors. The office is open during the evenings and at weekends, with flexible working patterns available for both full and part-time roles.
It's only a 15-minute drive outside of the city centre, with a large multi-storey car park on site. It also has great public transport links: there are reliable and regular bus routes that stop in front of the park, and Canley train station is only five minutes away. There are excellent facilities for colleagues: it's within walking distance of a nursery, a subsidised gym and a great selection of shops and restaurants.
Click here to view opportunities in Coventry.
Jersey
Jersey has played a key role in our operations for nearly 100 years, and we're dedicated to keeping it that way. Our Jersey contact centre offers many different roles, all of them essential to our ability to provide a quality service to Jersey businesses. You could work in a customer services role, such as Essential Banking and Moment Banking, or a Technical Expert role, supporting a customer-facing team.
Click here to view opportunities in Jersey.
As a Barclays colleague, you'll get plenty of opportunities to develop your career - starting from the first day of your tailored induction programme. We promote flexible working, helping you succeed in your career while managing other responsibilities.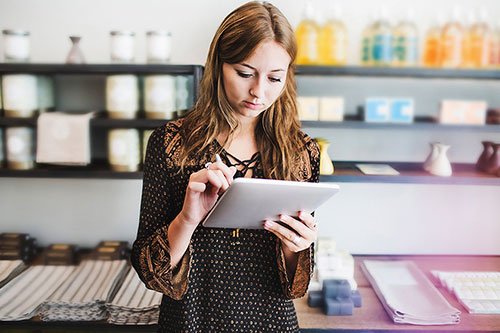 So, do you have a passion for people? An ear for finer details? And a hunger for progression? Why not take our quiz to find out if a role in one of our vibrant contact centres is the one for you.
---