Already, we've transformed over 120 customer journeys into smooth digital experiences – from making payments to arranging loans. The work we have done behind the scenes has made digital finance smarter, richer and safer by the day. Over 6 million of our customers use our mobile banking app to manage their finances; increasingly they engage with Barclays brand through mobile banking and our app has become a vital part of their financial life. We're determined to give them what they want, need and expect, and we will continue to evolve the Barclays app to be a one-stop-shop for our customers' money management. As we go forward together into an exciting digital future, we are defining, creating and building the future of digital banking.
"The scale of the impact you can make is monumental. Barclays is a part of British life so you have the opportunity to change how millions think about their finances"
Alexandra Ashurst
Digital banking. Human touch.
We're passionate about providing the very best digital customer experience. So, we're delivering digital excellence in a more human, more responsive, safer way. We're making the best use of our customers' data to create bespoke solutions and more personal interactions. We see tremendous value in the connectivity of people, which is why we work closely with our other teams within the business to carefully integrate human touch points within our digital channels. That is our exciting, inspiring challenge. We need to think bigger and dream bigger, to give our customers a completely connected, totally satisfying and truly human experience across the whole of their banking journey, wherever that journey takes them.
Imagination + Investment + Impact = Opportunity
Talented people looking for a challenging and rewarding career in digital should be thinking about Barclays. Because we are serious about our digital future and we are investing in it significantly. Because we have the curious, excited, disruptive mindset to match any start-up. Because we have 350 years of world-changing innovation and world-leading success behind us. Because we're changing the way people think, the way they use their money and the way they see the world.
Whatever people want to do with their lives, we'll help them do it. Whatever you want to do in digital, you can do it with genuine impact at Barclays. Because what we do affects the lives of millions of people – not only our customers, but also the people they live, work and do business with. This is your opportunity to redefine the future of finance. This is your chance to lead the way.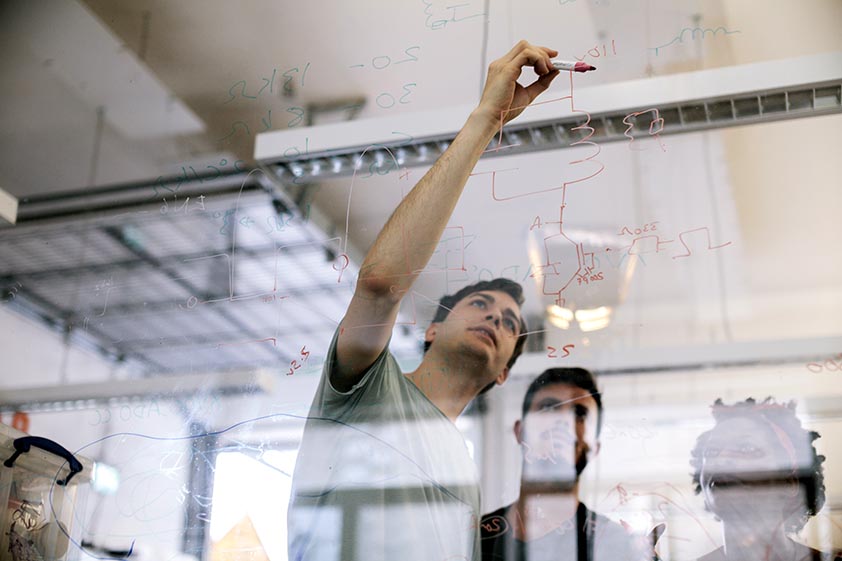 "Barclays continues to be first to market in many aspects of Digital. We are leading the way."
Ryan Clifford
This is the biggest revolution in banking since Barclays began and people who can think differently about digital will help us drive the revolution forward. At Barclays, we share a belief that everything is possible, and we've created an environment where everyone's contribution and ideas are valued, and everyone is appreciated for who they are. You can bring your whole self to work here, and we'll bring your ideas to life. You can take risks here, and we'll make sure you don't fall. Make your case, and we'll make it happen.
We expect hard work, of course. But our Digital people enjoy what they do, and they get the job done. So in return, we give them the freedom to work dynamically, in a way that works with their lives. We have a strong culture built on trust and respect, on diversity and citizenship. We share and we learn; we take our ideas, our skills and our energy outside to create better communities and a better world. We want to help everyone go forward.