Date live: 06/30/2020
Location: Chennai
Reference Code: 90258005
Business Area: COO & Functions
Area of Expertise: Technology
Contract: Permanent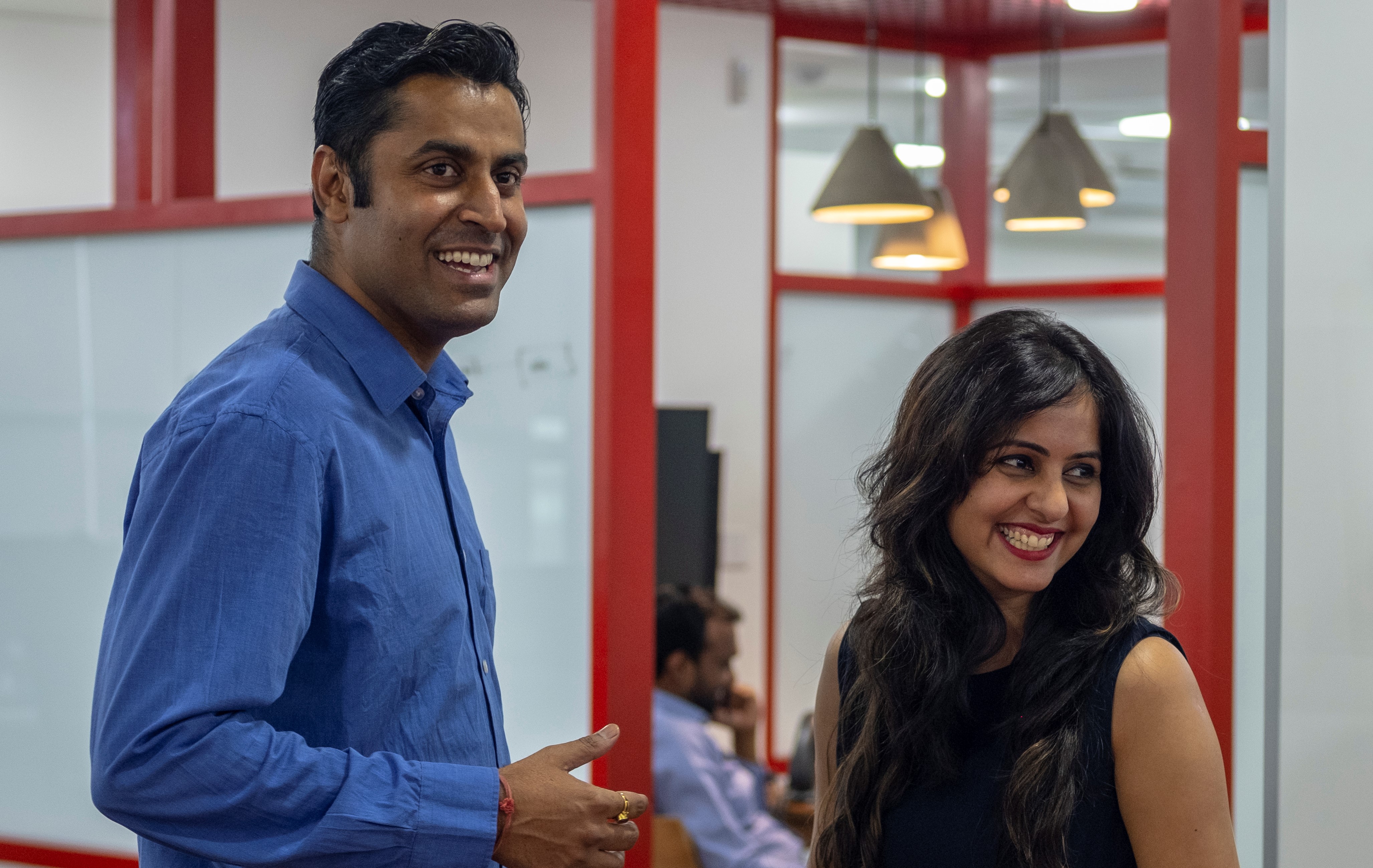 Development and Engineering at Barclays
In Barclays Technology, we build solutions that make life simple for our customers. Solutions that are global, agile and smart. As a part of our team, you'll recode and reimagine, learn and adapt. Rewire what the world needs, and look ahead. This is where you can be at your best. Where you can redefine the future of finance.
Job Title:Developer
Location:Chennai
Responsible for technical design, development & delivery of ETL technology (Informatica as well as Ab Initio)
Understanding the overall purpose of the project and contribute in design, development, testing and maintenance.
Coordinating delivery with the team and ensuring quality of delivery.
Provide guidance and leadership for Design and Build in Implementation of ETL projects.
Involve in test phases and work towards early resolution of defects and ensuring permanent fix
Effective liaison with GTIS (infrastructure), GTS and other engineering teams
Technical Design, Develop and Implement Change Requests (CR) from Business
Ensure that all activities and duties are carried out in full compliance with regulatory requirements, Barclays Operational Risk Framework and internal Barclays Policies and Standards
Will work very closely with key business & data analysts and technology teams
Candidate should excel in Informatica and Ab Initio, relational database design and development, and UNIX shell scripting.
What will you be doing?
Design and Development
Technical Design and development of ETL services /components using Ab Initio
Understand the end to end architecture and process flow
Understand Business requirement and involvement in design discussions
Work with the business analysts and data analysts to evaluate data requirements, and propose optimal solutions and delivery approaches that meet those requirements.
Work with the team and take responsibility for the timely implementation of the solution.
Result oriented approach with ability to solve issues
Proficient in performance improvement & fine-tuning ETL implementations
Conduct code reviews across projects. Takes responsibility for ensuring that build and code adhere to architectural and quality standards and policies.
Functional knowledge of AML.
Management
Assist Delivery manager in managing expectation of the stakeholders and provide regular status updates
Able to lead technical discussions in ETL - Ab Initio
Works with relevant Technology project managers and solution architects / lead solutions architect, responsible for ensuring that the technical deliverables are consistent with the original solution specified by the technology office and BIIS.
Governance and Compliance
Adhering to Barclays policy and standards
Status reports sent out to all relevant stakeholders on a timely basis
Learning and Growth
Building and maintaining an expert understanding of the various stages of software development, enhancements, and support
Providing guidance and assistance to colleagues
Identifying and implementing areas of improvement for self and team.
What we're looking for:
Excellent written and oral communication with extensive experience in financial services or highly regulated industry
Relevant years of experience with Informatica, Ab Initio, Database and UNIX.
Appropriate experience as an ETL developer, lead or other similar role and exposure in Banking domain with Business retail knowledge
Ability to understand, analyse & document complex processes, features and stories
Demonstrated ability to communicate technical solutions clearly to Management, business users, business analysts/data analysts and technology teams.
Skills that will help you in the role:
Financial Crime or Compliance experience is preferred 
Experience in Anti Money Laundering (AML) domain
Where will you be working?
Chennai
Be More at Barclays
At Barclays, each day is about being more – as a professional, and as a person. 'Be More @ Barclays' represents our core promise to all current and future employees. It's the characteristic that we want to be associated with as an employer, and at the heart of every employee experience. We empower our colleagues to Be More Globally Connected, working on international projects that improve the way millions of customers handle their finances. Be More Inspired by working alongside the most talented people in the industry, and delivering imaginative new solutions that are redefining the future of finance. Be More Impactful by having the opportunity to work on cutting-edge projects, and Be More Valued for who you are.
Interested and want to know more about Barclays? Visit home.barclays/who-we-are/ for more details.
Our Values 
Everything we do is shaped by the five values of Respect, Integrity, Service, Excellence and Stewardship. Our values inform the foundations of our relationships with customers and clients, but they also shape how we measure and reward the performance of our colleagues. Simply put, success is not just about what you achieve, but about how you achieve it.
Our Diversity
We aim to foster a culture where individuals of all backgrounds feel confident in bringing their whole selves to work, feel included and their talents are nurtured, empowering them to contribute fully to our vision and goals.
Our Benefits
Our customers are unique. The same goes for our colleagues. That's why at Barclays we offer a range of benefits, allowing every colleague to choose the best options for their personal circumstances. These include a competitive salary and pension, health care and all the tools, technology and support to help you become the very best you can be. We are proud of our dynamic working options for colleagues. If you have a need for flexibility, then please discuss this with us.
Apply
See full job description
What you get in return
However high you rise at Barclays, we believe all our employees should receive a competitive package of core benefits flexible to you and your family's needs. At Barclays, you'll support our customers and clients, and we'll support you with rewards that will genuinely make a difference.
Competitive holiday allowance
Success profile
To be successful in Barclays Technology, there are a few things we look for. Creativity, curiosity, and an excitement of what we can offer, and what you can do here.
Languages and
Technologies
We really love to code. And we love to make that code work for our millions of global customers. Built in a way that makes life simpler. For you, that means reinventing what money means to the world. It means going that step further to develop something that can handle millions of trades or millions of transactions a day. It's a big responsibility. Are you ready to rethink your future?
Barclays workforce of the future
Financial services is going through a massive transformation, and here at Barclays we're leading the way. People are our greatest asset. And that's why we give our colleagues the opportunity and space to explore their ideas, and innovate on a global scale.
Find out more about what our leaders think the Barclays workforce of the future will look like.
"Working here makes me feel supported, valued, recognised, appreciated and has given me plenty of opportunities to grow."
Minal
ETL Developer in Market Risk, Glasgow
"Barclays is a great place to work because the teams here have a very positive energy to them. There is a lot of camaraderie and team spirit here."
Niraj
Engineering Lead, Fraud Detection, Whippany
"One of my favourite things about working for Barclays is the freedom to explore different technical solutions to a variety of problems. It's a great way of expanding my knowledge and keeps me on my toes!"
Sara
Java Developer, Glasgow
"I'm really pleased with the work I've done so far. Because Barclays relies on technology to provide services that are so important to millions of people, we value quality over quantity, especially in software design."
Dalibor
Wolf Team, Prague