Barclays Technology
It's happening at Barclays.
Be a part of a place where challenges are measured in billions, qubits and nanoseconds. Build your career in an environment where we're advancing machine learning, leveraging blockchains, and harnessing FinTech.
Working in Barclays technology, you'll reimagine possibilities: learning and innovating to solve the challenges ahead, delivering for millions of customers.
We are shaping the future of financial technology. Why not join us and make it happen here?
Where will you be located?
Job description
Senior Project Manager
Radbroke, Knutsford
As a Barclays Senior Project Manager, you will be accountable for the delivery of complex cross-GTIS (Global Technology Infrastructure Services) Strategic change - our purpose is to enable Barclays colleagues by transforming technology.  A fast paced and dynamic portfolio responsible for delivering our most complex and innovative technology change. You can expect to be challenged with solving complex issues as part of a highly engaged team with the reward of making Barclays a better bank for our colleagues and customers.

Barclays is one of the world's largest and most respected financial institutions, with 329 years of success, quality and innovation behind us. We offer careers that provide endless opportunity – helping millions of individuals and businesses thrive, and creating financial and digital solutions that the world now takes for granted.

We are currently operating in a hybrid working environment, meaning that many colleagues spend part of their working hours at home and part in the office, depending on the nature of the role they are in.  Please discuss the detail of the working pattern options for the role with the hiring manager.

What will you be doing?
•    Delivering innovative technology enabling change to all colleagues transforming our Infrastructure Services Globally whilst enabling colleagues to thrive in their role
•    Collaborating, leading and galvanizing internal teams and strategic partners to deliver our Products and Services Group wide
•    Showcasing excellent communication skills to inspire and invigorate cross functional teams, selling the vision for new ways of working across the Barclays group
•    Showing empathy and excellent listening skills to understand Colleagues problems and develop solutions that will drive tangible business benefits
•    Networking across cross functional teams to develop and manage multiple communication channels and/or stakeholder groups
•    Leading Business Case creation to ensure that their Projects achieve delivery which enable our colleagues to be more productive within their roles
•    Leading great technical teams to define, document and delivery large Projects
•    Identifying, assessing and managing risks to the success of the Projects
What we're looking for:
•    Proven experience in leading projects and embedding the associated Business benefit, this will include identifying and tracking the critical path of the project
•    Ability to create close relationships with Business and Technology teams to collate requirements, co-ordinate design work and plan out delivery activity
•    Experience in the Manage Product Lifecycle governance and able to ensure all cross functional teams are properly engaged and aligned on vision
•    Experience of managing Project costs and resources for the deliverables, tracking actuals against budget
Skills that will help you in the role:
•    Project Management experience and qualification 
•    ITIL Practitioner who understands processes including change management, service transition, incident / problem management
•    Competent with Microsoft Project, Excel, Word and PowerPoint
•    Able to inspire and develop other project managers and project analysts within the team
Where will you be working?
You will be based in Radbroke, Knutsford. The Barclays Technology Campus just outside Manchester is our tech command centre and a vital strategic powerhouse behind our global operations. The campus is set in a 64 acre self-contained site, in a beautiful green environment and it offers unrivalled facilities for work and for play. We have an onsite gym, as well as outdoor tennis, football and cricket areas, as well as onsite restaurant and coffee shops.

#LI-Hybrid
Read more
Who succeeds in Tech at Barclays?
For a career with us, you need to be prepared to take big steps forward, curious to face the challenges ahead, and driven to focus on the outcomes. We need people with the Barclays Mindset to make it happen here.
What you get
in return
Flexible, future-proof careers – that's what a career in tech means at Barclays. Our employees receive a competitive package of core benefits flexible to you and your family's needs. In exchange for the work of supporting our customers and clients, you're rewarded with the perks for making a difference.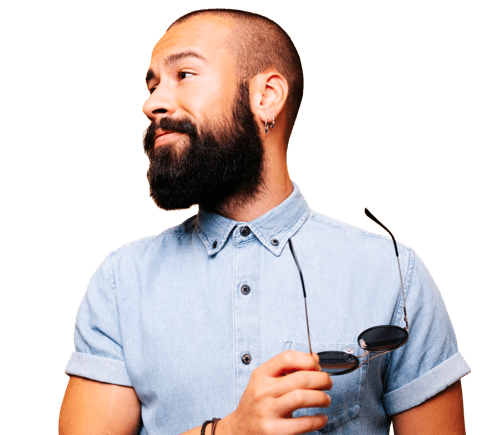 Competitive holiday allowance
Life assurance
Private medical care
Pension contribution
Training opportunities
Competitive pay
Income protection
Flexible working options
Voluntary benefits
Planned progression

}
Our technology
Supporting our 48 million customers and clients worldwide takes a lot of forward thinking. It means harnessing technology to support the economy. It means making a difference to people's lives. And it requires the maintenance and development of a global, technological infrastructure. At Barclays, technology helps us keep transactions moving, manages data, and protects our customers. Join a world where your work creates unique moments of impact. Make it happen here.
UK
Radbroke
Glasgow
Northamption
London
Americas
New York
Whippany
Asia Pacific
Pune
Chennai
The Barclays Way
This is the spirit of Barclays. It's why we exist, what we believe and how we behave. But most importantly, it's how we make decisions, take action and get things done.
Purpose
We exist to provide responsible finance to people and business – but also a whole lot more.
Values
We believe great talent RISES. It acts with Respect, Integrity, Service, Excellence and Stewardship.
Mindset
We discover our full potential through our desire to Empower, Challenge and Drive each other.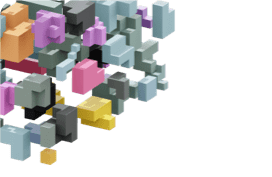 I find that the work/life balance in my current role allows me to be more productive and flexible, to ensure my personal and professional 'lives' have the attention they need.
Patrick
Head of Client Management Application Support – Whippany, New Jersey
Barclays technology has a crucial role to play and I have relished the opportunity to be involved in game-changing tech programmes.
Amy
Business Banking and BFA Chief Information Officer – Radbroke, Knutsford
The great thing about Barclays is that I get to work on great technological pieces, while seeing the effect they have on this important business.
Martin
Electronic Trading Technology – Prague, Czech Republic
Barclays' strong values of Service and Excellence are very much evident in the work we do. Our exciting tech solutions have improved customer and colleague experiences, and added huge value to the bank.
Ramya
Delivery Manager and Business Analyst – Pune, India