Barclays Technology
Bring big ideas to life and help us stay ahead of the curve, reimagining finance for clients and customers worldwide. Develop your complex project management skills and meet the teams that ensure efficient, painless processing and implementation across every transaction our businesses execute.
Where will you be located?
Job description
Foundation Level 2 Apprenticeship
As the name suggests, our Foundation Apprenticeship is all about giving you the foundation to build a trailblazing career at Barclays. It's a chance to move forward and achieve your ambitions - at any point in your life. As a Foundation Apprentice, you'll take on a role in one of our business areas (we'll tell you more about that later) and work towards professional qualifications. All with constant support and plenty of personalised training.
How is my programme structured?
Our Foundation Apprenticeship is the start of a programme (lasting a maximum of 2 years) that will build your skills and set you on the path to becoming a fully-fledged professional. You'll gain professional qualifications equivalent to two A Levels, and you'll even be a full-time employee from day one, which means you don't have to apply for a job with us at the end: you'll already have one.
You'll learn alongside the people you'll be working with day-to-day – getting the same professional training as they do. You'll even benefit from one-to-one training and tuition, and have dedicated mentors (both inside and outside of Barclays) to turn to for advice and guidance.
We'll support you with both your work and your studies, with time set aside at work for you to complete your assignments. Our training is going digital (just like our customers), so we've developed a new e-learning platform you can access on the go, for help in your studies. We'll also sign you up for the Digital Driving Licence - an innovative virtual way to learn new skills to then inspire our customers and colleagues.
Towards the end of your Foundation Apprenticeship we'll put together a portfolio of evidence that you're ready to move forward. That will include observations about your progress from your manager and your Talent Coach; statements from you about what you've learned; customer comments; a copy of the Personal Development Plan you've set with your manager, and chats with both you and your team about your knowledge.
What do I need?
Some of our programmes have minimum entry requirements, others don't. Here's exactly what you need for each Foundation Apprenticeship:
For roles in Operations and Technology, you need five GCSEs at A*-C (9-5) including Maths and English (or equivalent)
Who thrives here?
Inquisitive, conscientious and raring to go - that's you. You're ready to discover new things, about yourself and within your role. To us, it all comes down to your attitude, commitment and will to succeed. Think of it this way: whether the apprenticeship is your first job out of school or your last before you retire, you're welcome here.
We'll be opening applications for our Foundation programmes later this year - click below to register your interest.
About Barclays
With home markets in the UK and US, Barclays is a transatlantic consumer, corporate and investment bank offering products and services across personal, corporate and investment banking, credit cards and wealth management.
With over 325 years of expertise in banking, Barclays operates in over 40 countries, employing around 83,500 people to help move, lend, invest and protect money for customers and clients worldwide.
About our Technology pathway
Why build a career in Technology in our global business? Because this is where some of the industry's biggest innovations were born – and you could create the next. Join us and work alongside industry experts who are behind major leaps in FinTech. You'll be following our innovative learning programme which includes on-the-job training and valuable hands-on experience. 
Foundation Apprenticeships in Technology are available in Fleet, Knutsford (Radbroke) and Northampton.  
Where you'll be based  
Knutsford (Radbroke):
Set in a stunning 64-acre site, Barclays Technology Centre Radbroke in Knutsford, Cheshire, is a tech hub like no other. The campus has tennis courts, gardens and even bee hives, as well as the latest in technology systems, equipment, and development.
Radbroke is our biggest tech hub and our 24/7 command centre. Radbroke is also where game-changing technology firsts are dreamt up and brought to life.
Behind our world-leading innovations is a 3,500-strong team: some of the world's best tech minds who are re-defining the future of finance, each and every day. It's an incredibly diverse community with talents in all kinds of areas, from academics to project masterminds to people who build robots.
Read more
Who succeeds in Tech at Barclays?
These key qualities will help you lay a solid foundation for success on our programmes. From day one, we'll help you further develop and strengthen them.
What you get
in return
However high you rise at Barclays, we believe all our employees should receive a competitive package of core benefits flexible to you and your family's needs. At Barclays, you'll support our customers and clients, and we'll support you with rewards that will genuinely make a difference.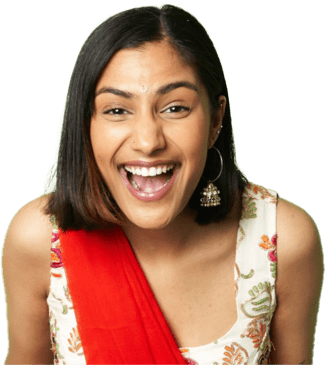 Paid holiday and vacation
Life assurance
Private medical care
Pension contribution
Training opportunities
Competitive pay
Income protection
Flexible working
Voluntary benefits
Planned progression

}
Our technology
Supporting our 48 million customers and clients worldwide takes a lot of forward thinking. It means harnessing technology to support the economy. It means making a difference to people's lives. And it requires the maintenance and development of a global, technological infrastructure. At Barclays, technology keeps transactions moving, manages data, and protects the customer. It's about creating unique moments of impact. We want to work with people who share our mindset. Discover a tech career with impact.
UK
Radbroke
Glasgow
Northamption
London
Americas
New York
Whippany
Asia Pacific
Pune
Chennai
The Barclays Way
This is the spirit of Barclays. It's why we exist, what we believe and how we behave. But most importantly, it's how we make decisions, take action and get things done.
Purpose
We exist to provide responsible finance to people and business – but also a whole lot more.
Values
We believe great talent RISES. It acts with Respect, Integrity, Service, Excellence and Stewardship.
Mindset
We discover our full potential through our desire to Empower, Challenge and Drive each other.
We're committed to providing a supportive and inclusive culture and environment for you to work in. This environment recognises and supports ways to balance your personal needs, alongside the professional needs of our business.
Providing the opportunity for all our employees, globally to work flexibly empowers each of us to work in a way that suits our lives as well as enabling us to better service our customers' and clients' needs.
Whether you have family commitments or you're a Carer, or whether you need study time or wish to pursue personal interests, our approach to working flexibly is designed to help you balance your life. If you would like some flexibility then please discuss this with the hiring manager.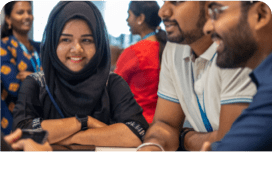 I find that the work/life balance in my current role allows me to be more productive and flexible, to ensure my personal and professional 'lives' have the attention they need.
Patrick
Head of Client Management Application Support – Whippany, New Jersey
Barclays technology has a crucial role to play and I have relished the opportunity to be involved in game-changing tech programmes.
Amy
Business Banking and BFA Chief Information Officer – Radbroke, Knutsford
The great thing about Barclays is that I get to work on great technological pieces, while seeing the effect they have on this important business.
Martin
Electronic Trading Technology – Prague, Czech Republic
Barclays' strong values of Service and Excellence are very much evident in the work we do. Our exciting tech solutions have improved customer and colleague experiences, and added huge value to the bank.
Ramya
Delivery Manager and Business Analyst – Pune, India