Barclays Technology
It's happening at Barclays.
Be a part of a place where challenges are measured in billions, qubits and nanoseconds. Build your career in an environment where we're advancing machine learning, leveraging blockchains, and harnessing FinTech.
Working in Barclays technology, you'll reimagine possibilities: learning and innovating to solve the challenges ahead, delivering for millions of customers.
We are shaping the future of financial technology. Why not join us and make it happen here?
Where will you be located?
Job description
UX Designer
Manchester

As a Barclays UX Designer, you will work within a cross-functional team (UX researchers, UI designers, UX copywriters, product owners, solution architects, BAs and developers). You'll help shape, plan and create solutions and experiences for customers across our digital products and channels. Taking required business outcomes you'll design concepts and solutions that bring them to life, and create design specifications to gain business agreements.
Barclays is one of the world's largest and most respected financial institutions, with 329 years of success, quality and innovation behind us. We offer careers that provide endless opportunity – helping millions of individuals and businesses thrive and creating financial and digital solutions that the world now takes for granted.

Hybrid Working
We are currently operating in a hybrid working environment, meaning that many colleagues spend part of their working hours at home and part in the office, depending on the nature of the role they are in. Please discuss the detail of the working pattern options for the role with the hiring manager.

What will you be doing?
• Pushing constantly for a customer-centric approach whilst delivering on required business objectives
• Leading and executing the UCD process from start to finish including, as appropriate, the delivery of personas, user journeys, sketches, wireframes and interactive prototypes
• Identifying and implementing process improvements within the team and ensure all outputs adhere to relevant policies and standards e.g., channel, accessibility, brand, design language
• Facilitating and leading workshops, presentations and walkthrough sessions as required to explore business requirements, promote shared knowledge and stakeholder buy in
• Gathering in-depth insights into user's needs and motivations and organise content and information across our digital products to deliver a positive experience
• Working closely with stakeholder and product owners to explore and understand their business outcomes and produce concepts and designs that deliver those outcomes
• Delivering designs for digital experiences, focused on user needs, for delivery within quality, time and cost constraints
• Keeping up-to-date and distribute knowledge on industry best practices, the latest thinking and trends in order to deliver fresh and relevant designs

What we're looking for:
• Previous experience working in a dedicated UX Design role including experience of designing for digital products, complex systems across web experiences and/or mobile applications
• Clear and articulate language skills and written communication abilities
• Academic background or professional qualification in a related field, or equivalent professional experience
• Solid knowledge of core digital technologies e.g., such as, or similar to, HTML, CSS, JavaScript, Android and iOS

Skills that will help you in the role:
• Experience working in an Agile environment, including knowledge of methods and software (Rally/AGILE Central, JIRA, Confluence)
• Experience working in the financial sector and/or agency experience
• Knowledge of accessibility best-practice for digital products and services

Where will you be working?
Based in our Manchester office, which is in the heart of the city centre. Offering a modern working environment, with restaurants, bars and gyms just a stone's throw away from the office.


#LI-Hybrid
Read more
Who succeeds in Tech at Barclays?
For a career with us, you need to be prepared to take big steps forward, curious to face the challenges ahead, and driven to focus on the outcomes. We need people with the Barclays Mindset to make it happen here.
What you get
in return
Flexible, future-proof careers – that's what a career in tech means at Barclays. Our employees receive a competitive package of core benefits flexible to you and your family's needs. In exchange for the work of supporting our customers and clients, you're rewarded with the perks for making a difference.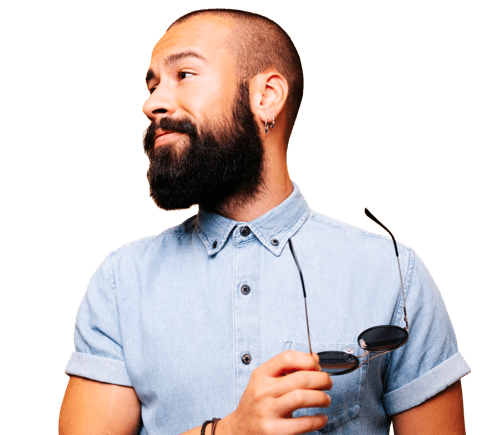 Competitive holiday allowance
Life assurance
Private medical care
Pension contribution
Training opportunities
Competitive pay
Income protection
Flexible working options
Voluntary benefits
Planned progression

}
Our technology
Supporting our 48 million customers and clients worldwide takes a lot of forward thinking. It means harnessing technology to support the economy. It means making a difference to people's lives. And it requires the maintenance and development of a global, technological infrastructure. At Barclays, technology helps us keep transactions moving, manages data, and protects our customers. Join a world where your work creates unique moments of impact. Make it happen here.
UK
Radbroke
Glasgow
Northamption
London
Americas
New York
Whippany
Asia Pacific
Pune
Chennai
The Barclays Way
This is the spirit of Barclays. It's why we exist, what we believe and how we behave. But most importantly, it's how we make decisions, take action and get things done.
Purpose
We exist to provide responsible finance to people and business – but also a whole lot more.
Values
We believe great talent RISES. It acts with Respect, Integrity, Service, Excellence and Stewardship.
Mindset
We discover our full potential through our desire to Empower, Challenge and Drive each other.
We're committed to providing a supportive and inclusive culture and environment for you to work in. This environment recognises and supports ways to balance your personal needs, alongside the professional needs of our business.
Providing the opportunity for all our employees, globally to work flexibly empowers each of us to work in a way that suits our lives as well as enabling us to better service our customers' and clients' needs.
Whether you have family commitments or you're a Carer, or whether you need study time or wish to pursue personal interests, our approach to working flexibly is designed to help you balance your life. If you would like some flexibility then please discuss this with the hiring manager.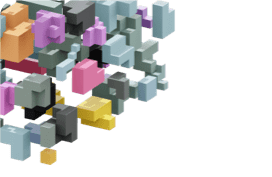 I find that the work/life balance in my current role allows me to be more productive and flexible, to ensure my personal and professional 'lives' have the attention they need.
Patrick
Head of Client Management Application Support – Whippany, New Jersey
Barclays technology has a crucial role to play and I have relished the opportunity to be involved in game-changing tech programmes.
Amy
Business Banking and BFA Chief Information Officer – Radbroke, Knutsford
The great thing about Barclays is that I get to work on great technological pieces, while seeing the effect they have on this important business.
Martin
Electronic Trading Technology – Prague, Czech Republic
Barclays' strong values of Service and Excellence are very much evident in the work we do. Our exciting tech solutions have improved customer and colleague experiences, and added huge value to the bank.
Ramya
Delivery Manager and Business Analyst – Pune, India