Date live: 09/23/2020
Location: New York
Reference Code: 90267471
Business Area: COO & Functions
Area of Expertise: Technology
Contract: Permanent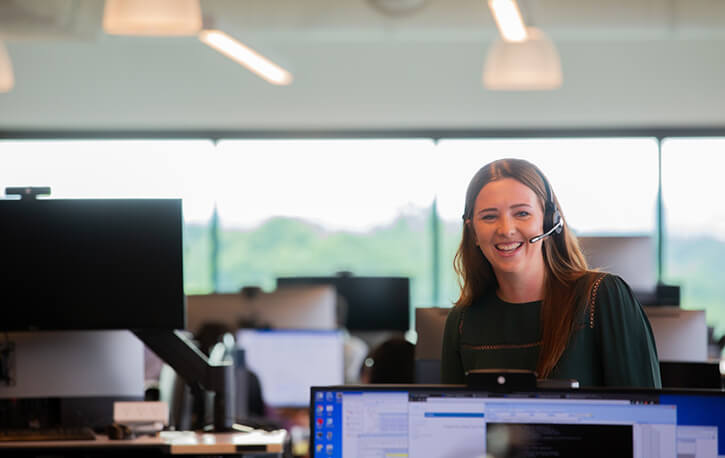 Barclays Technology
As a significant global financial organisation, we're fundamental to the way the world works and technology is crucial to our effectiveness. For us, technology is more than an investment, it's a way of life and permeates everything we do. That's why we can offer all the stretch and excitement you are looking for in your tech career.
EFS RAD Developer AVP

Whippany, NJ

The main focus of the team is tactical applications, but not in isolation from the strategic projects ongoing in the department - we integrate into, and use existing, strategic projects whenever it is sensible to do so. The team employs some agile techniques (though does not adhere strictly to any specific agile methodology) and develops software in a variety of languages - the main focus of the role is on Excel using both VBA and an in house functional programming language (FMD), there are also occasions to use some Python, C# and C++. Equity derivative business knowledge would be extremely beneficial but is not a fundamental requirement for the role. As a part of this role, you will interact with Trading, Operations, and Finance clients as well as team members.


What will you be doing?

• Develop and maintain applications and solutions for the EFS Trading desk, GFRM, and Product Control functions, providing tactical solutions on business requests.
• Integrate RAD solutions into the strategic projects within the department where required.
• Analyze user requirements, document, and revise systems functionalities for the equities derivatives trading desk.
• Liaise with trading, sales, and structuring users to gather requirements to develop, modify, and resolve issues encountered in pre-trade pricing applications.
• Conceptualize, deliver, and support software applications using Excel, VBA, C# and SQL technologies.
• Review computer system capabilities, workflow, and help resolve limitations.
• Analyze computer source code and live performance indicators to locate code problems and correct errors.
• Utilize SQL and stored procedures to query, fetch, update, and delete data from relational databases.
• Analyze and improve software project lifecycles to drive testing, deployment, and post-deployment support.
• Reconcile pricing differences between systems.
• Assist in the design and implementation of derivatives pricing and risking algorithms to maintain and enhance internal risk engine platform.
• Utilize industry standard and domain-specific computer languages to implement and support derivatives pricing and risk methodologies in internal risk engine platform.
• Provide second line support to intraday and overnight production PnL and risk batches that generate prices, PnL and risk numbers used to manage trading books.

What we're looking for:

• Bachelor's degree or foreign equivalent in Mathematics, Financial Engineering, Computer Science, or related field
• Be technically proficient - knowledge of data structures, algorithms and general problem solving is required.
• 4+ years of experience with C++,C#, Python and Excel/VBA software programming languages.
• Knowledge of Financial Markets fundamentals.


Skills that will help you in the role:

• Strong verbal & written English communication skills
• Knowledge of Equity derivatives.
• Knowledge of Exotic Equity Derivatives.
• Knowledge of functional programming (e.g. Haskell, F#).
• Proven ability to pick up and learn new languages on the job.
• Knowledge of databases & their SQL languages (e.g. Oracle, MSSQL, PL/SQL, TSQL).
• Knowledge of COM.


Where will you be working?

At Barclays, we are proud to be redefining the future of finance and here at Whippany we are defining the future of the workplace and the future of the way we work and live. We are creating a unique community, one of four strategic tech-enabled hubs that will redefine opportunity for everyone who works here. Whatever you do at Whippany, you'll have every chance to build a world-class career in this world-class environment.

Interested and want to know more about Barclays? Visit home.barclays/who-we-are/ for more details.


Our Values

Everything we do is shaped by the five values of Respect, Integrity, Service, Excellence and Stewardship. Our values inform the foundations of our relationships with customers and clients, but they also shape how we measure and reward the performance of our colleagues. Simply put, success is not just about what you achieve, but about how you achieve it.

Our Diversity

We aim to foster a culture where individuals of all backgrounds feel confident in bringing their whole selves to work, feel included and their talents are nurtured, empowering them to contribute fully to our vision and goals. It is the policy of Barclays to ensure equal employment opportunity without discrimination or harassment on the basis of race, color, creed, religion, national origin, alienage or citizenship status, age, sex, sexual orientation, gender identity or expression, marital or domestic/civil partnership status, disability, veteran status, genetic information, or any other basis protected by law.

Risk and Control Objective
Ensure that all activities and duties are carried out in full compliance with regulatory requirements, Enterprise Wide Risk Management Framework and internal Barclays Policies and Policy Standards
Our Benefits

Our customers are unique. The same goes for our colleagues. That's why at Barclays we offer a range of benefits, allowing every colleague to choose the best options for their personal circumstances. These include a competitive salary and pension, health care and all the tools, technology and support to help you become the very best you can be. We are proud of our dynamic working options for colleagues. If you have a need for flexibility, then please discuss this with us.
Apply
See full job description
What you get in return
However high you rise at Barclays, we believe all our employees should receive a competitive package of core benefits flexible to you and your family's needs. At Barclays, you'll support our customers and clients, and we'll support you with rewards that will genuinely make a difference.
Competitive holiday allowance
Success profile
To be successful in Barclays Technology, there are a few things we look for. Creativity, curiosity, and an excitement of what we can offer, and what you can do here.
Languages and
Technologies
We are continually investing in the technology powering our business. This means rebuilding and reinventing our systems to make them fit for a world-class future. It means developing systems that help us support and protect the global economy. It means anticipating the future and taking Barclays forward as a technology-led business. We are building a team of the most perceptive and talented tech analysts, engineers and developers fluent in the most current languages to deliver all of this, and more.
Where do you want to take your tech career?
Financial services is going through a massive transformation, and here at Barclays we're leading the way. Our size, scale and significance mean we're fundamental to the way the world works, and technology is crucial to our effectiveness.
Size, stability, agility, ambition and impact. Find it all and more at Barclays Technology.
"I find that the work/life balance in my current role allows me to be more productive and flexible, to ensure my personal and professional 'lives' have the attention they need."
Patrick
Head of Client Management Application Support – Whippany, New Jersey
"Barclays technology has a crucial role to play and I have relished the opportunity to be involved in game-changing tech programmes."
Amy
Business Banking and BFA Chief Information Officer – Radbroke, Knutsford
"The great thing about Barclays is that I get to work on great technological pieces, while seeing the effect they have on this important business."
Martin
Electronic Trading Technology – Prague, Czech Republic
"Barclays' strong values of Service and Excellence are very much evident in the work we do. Our exciting tech solutions have improved customer and colleague experiences, and added huge value to the bank."
Ramya
Delivery Manager and Business Analyst – Pune, India
Back to Job Navigation (What our People Say)