Date live: 01/14/2021
Location: New York
Reference Code: 90275346
Business Area: COO & Functions
Area of Expertise: Technology
Contract: Permanent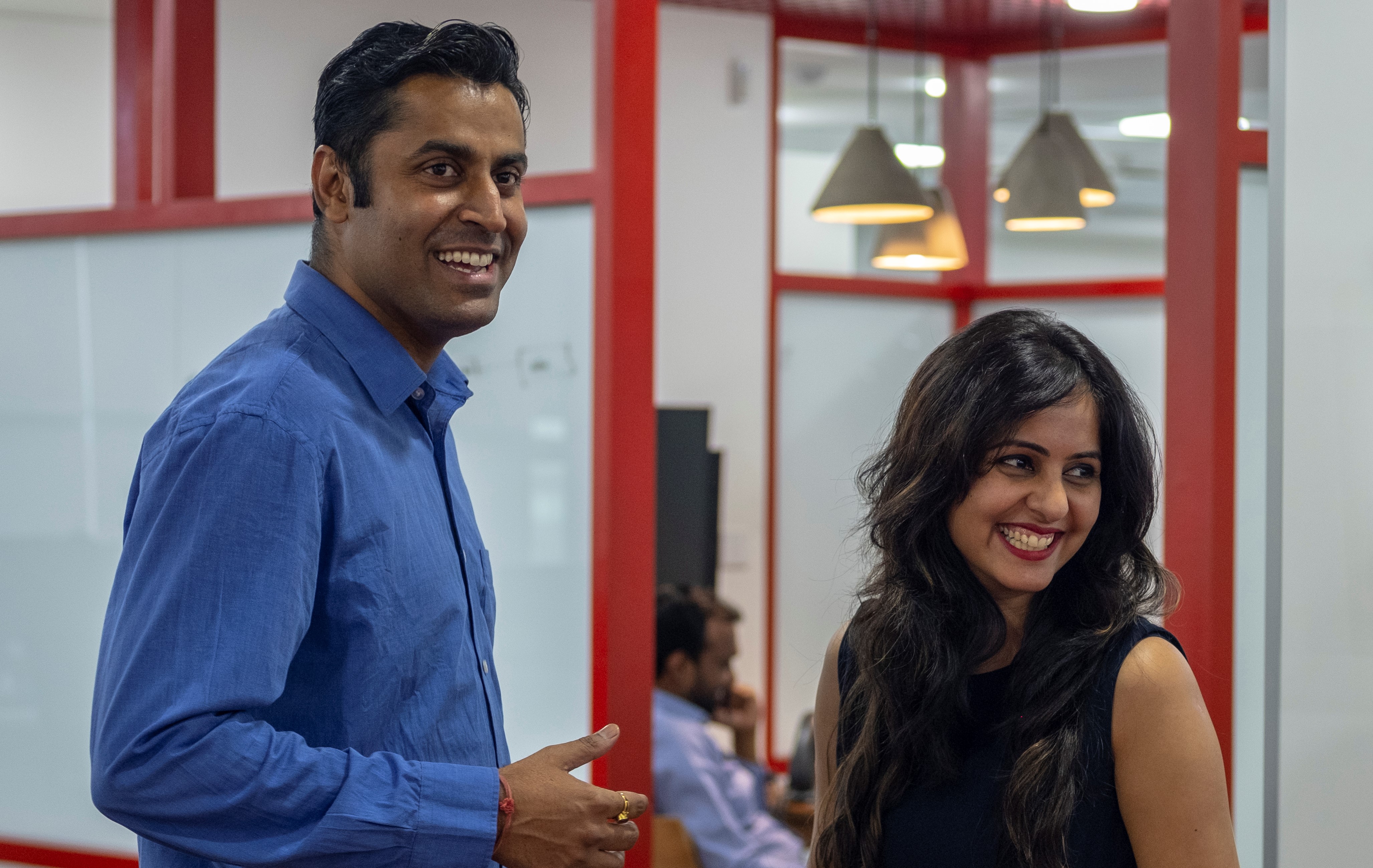 Development and Engineering at Barclays
In Barclays Technology, we build solutions that make life simple for our customers. Solutions that are global, agile and smart. As a part of our team, you'll recode and reimagine, learn and adapt. Rewire what the world needs, and look ahead. This is where you can be at your best. Where you can redefine the future of finance.
Java Developer – Analyst – Connectivity



New York, NY
As a Barclays Java Developer you work within Equities Electronic Trading Connectivity & Internalization, working in a small, regionally distributed development team providing technical and business driven solutions. You will be involved in the full development life cycle of changes from analysis and design through to implementation and support. The focus of this role will be the build-out and integration of new client and exchange connections supporting the Equities Electronic Trading business.
Barclays is one of the world's largest and most respected financial institutions, with 329 years of success, quality and innovation behind us. We've helped millions of individuals and businesses thrive, creating financial and digital solutions that the world now takes for granted. An important and growing presence in the USA, we offer careers providing endless opportunity.
What will you be doing?


•    Core Java development of new features, enhancements and bug fixes to both the established client connectivity application and to the re-architected bedrock client connectivity application.
•    Analysis of business and technology driven change requests and the creation of proposals for issue resolution.
•    Analysis, design and development of features of the low latency applications supporting the QPS business.
•    Development or enhancement of tools, processes and procedures used by the team.
•    Occasional second line support of the non-prod client connectivity application.
What we're looking for:


•    Bachelor's or Master's degree in a technical discipline, e.g. Computer Science, Math, and Physics
•    Working experience in Core Java on LINUX (or other relevant experience with an aptitude to cross-train)
•    LINUX usage for development and operation
•    Knowing of Bash, Python, or Perl scripting.
Skills that will help you in the role:


•    Some exposure to electronic trading and financial markets
•    Experience of git, svn, maven and team city
•    Unit testing and mocking, particularly Junit and Jmockit
•    Agile development techniques
Where will you be working?



You will be working at our Americas Headquarters at 745 Seventh Avenue. This 37-story office tower is located in Times Square in the heart of Manhattan and features a cafeteria, fitness center and state-of-the-art LED signage on the facade of the building.
Interested and want to know more about Barclays? Visit home.barclays/who-we-are/ for more details.
Apply
See full job description
What you get in return
However high you rise at Barclays, we believe all our employees should receive a competitive package of core benefits flexible to you and your family's needs. At Barclays, you'll support our customers and clients, and we'll support you with rewards that will genuinely make a difference.
Competitive holiday allowance
Success profile
To be successful in Barclays Technology, there are a few things we look for. Creativity, curiosity, and an excitement of what we can offer, and what you can do here.
Languages and
Technologies
We really love to code. And we love to make that code work for our millions of global customers. Built in a way that makes life simpler. For you, that means reinventing what money means to the world. It means going that step further to develop something that can handle millions of trades or millions of transactions a day. It's a big responsibility. Are you ready to rethink your future?
Barclays workforce of the future
Financial services is going through a massive transformation, and here at Barclays we're leading the way. People are our greatest asset. And that's why we give our colleagues the opportunity and space to explore their ideas, and innovate on a global scale.
Find out more about what our leaders think the Barclays workforce of the future will look like.
"Working here makes me feel supported, valued, recognised, appreciated and has given me plenty of opportunities to grow."
Minal
ETL Developer in Market Risk, Glasgow
"Barclays is a great place to work because the teams here have a very positive energy to them. There is a lot of camaraderie and team spirit here."
Niraj
Engineering Lead, Fraud Detection, Whippany
"One of my favourite things about working for Barclays is the freedom to explore different technical solutions to a variety of problems. It's a great way of expanding my knowledge and keeps me on my toes!"
Sara
Java Developer, Glasgow
"I'm really pleased with the work I've done so far. Because Barclays relies on technology to provide services that are so important to millions of people, we value quality over quantity, especially in software design."
Dalibor
Wolf Team, Prague
More about working at Barclays
Barclays offers corporate and investment banking and credit card services in the US. Our 10,000 US colleagues are located in offices across the country, with headquarters in New York City, a world-class campus in Whippany, New Jersey hosting our Technology and Functional Teams, and sites in Nevada and Delaware supporting our contact center operations.
We deploy finance responsibly to support people and businesses, acting with empathy and integrity, championing innovation and sustainability, for the common good and the long term.
Respect: We harness the power of diversity and inclusion in our business, trust those we work with, and value everyone's contribution.
Integrity: We operate with honesty, transparency and fairness in all we do.
Service: We act with empathy and humility, putting the people and businesses we serve at the centre of what we do.
Excellence: We champion innovation, and use our energy, expertise and resources to make a positive difference.
Stewardship: We prize sustainability, and are passionate about leaving things better than we found them.
Barclays offers a diverse, inclusive and engaged culture. A place where people can bring their whole selves to work and be respected for who they are, valued for what they do and celebrated for their contribution to our business and our community.
We are an equal opportunity employer and opposed to discrimination on any grounds. It is the policy of Barclays to ensure equal employment opportunity without discrimination or harassment on the basis of race, colour, creed, religion, national origin, alienage or citizenship status, age, sex, sexual orientation, gender identity or expression, marital or domestic/civil partnership status, disability, veteran status, genetic information, or any other basis protected by law.
Dynamic Working is a flexible approach to working. Dynamic Working empowers each of us to work in a way that suits ours lives, so we can better serve our customers' and clients' needs. Whether you have family commitments or you're a carer; whether you need study time or 'me' time, Dynamic Working is designed to help you balance your life.