Barclays Technology
It's happening at Barclays.
Be a part of a place where challenges are measured in billions, qubits and nanoseconds. Build your career in an environment where we're advancing machine learning, leveraging blockchains, and harnessing FinTech.
Working in Barclays technology, you'll reimagine possibilities: learning and innovating to solve the challenges ahead, delivering for millions of customers.
We are shaping the future of financial technology. Why not join us and make it happen here?
Where will you be located?
Job description
Solution Designer - ETL and Cloud
Northampton
As a Barclays Solution Designer ETL (Extract Transformation and Loading) and Cloud, you'll take ownership and accountability for requirements across multiple work streams in alignment with core requirement management principles and standards. You'll take ownership and accountability of all data standards across the environments. You'll have informal leadership of a hybrid development teams utilizing a variety of languages and platforms. You'll be a key decision maker for application relating to Finance domain. 

Barclays is one of the world's largest and most respected financial institutions, with 329 years of success, quality, and innovation behind us. We offer careers that provide endless opportunity – helping millions of individuals and businesses thrive and creating financial and digital solutions that the world now takes for granted.

This opportunity is open to flexible working arrangements. Such as working from home, flexible or compressed hours, and part-time options. If you have a need for flexibility, please apply and discuss this with us during the hiring process.

What will you be doing?
• Acting as the lead engineer for the strategic ETL functionalities in A>I or other tooling involved
• Creating standard practices and procedures for all the developer community and technical ETL skill set enhancement for the engineers
• Delivering cost effective and repeatable patterns for ETL team, ownership of the ETL engineering deliveries
• As Ab-Initio ETL Designer, you'll be developing complicated ETL processes to turn business requirements into Technology data solutions
• Providing technically sound solutions for the ingestion, storage, and presentation of enterprise data through Ab-Initio ETL design in line with Business requirements
• Designing and deploying dynamically scalable, available, fault-tolerant, and reliable applications on the Cloud
• Migrating complex, multi-tier applications on Cloud Platforms
• Designing and deploying enterprise-wide scalable operations on Cloud Platforms

What we're looking for:
• Highly motivated team player
• Enthusiastic and eager to learn
• Demonstrates initiative / Pro-active     
• Dedicated and reliable

Skills that will help you in the role:
• Previous experience within Finance, Treasury and Risk functions
• Cloud Certification from AWS
• Working knowledge of Other database tools like MongoDB, Oracle etc
• Knowledge of Python

Where will you be working?
Northampton was the birthplace of Barclaycard in 1966 and we've been based in Pavilion Drive since the building opened in 1997. This state-of-the art energy efficient building holds up to 2,500 staff. The office location is perfect for travel from the midlands and London alike as we are based just off the A45, it is easily accessible by both car and bus routes.
#LI-Hybrid 


#LI-AM2021
Read more
Who succeeds in Tech at Barclays?
For a career with us, you need to be prepared to take big steps forward, curious to face the challenges ahead, and driven to focus on the outcomes. We need people with the Barclays Mindset to make it happen here.
What you get
in return
Flexible, future-proof careers – that's what a career in tech means at Barclays. Our employees receive a competitive package of core benefits flexible to you and your family's needs. In exchange for the work of supporting our customers and clients, you're rewarded with the perks for making a difference.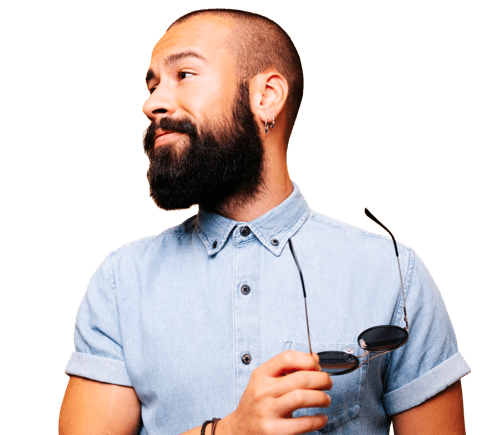 Competitive holiday allowance
Life assurance
Private medical care
Pension contribution
Training opportunities
Competitive pay
Income protection
Flexible working options
Voluntary benefits
Planned progression

}
Our technology
Supporting our 48 million customers and clients worldwide takes a lot of forward thinking. It means harnessing technology to support the economy. It means making a difference to people's lives. And it requires the maintenance and development of a global, technological infrastructure. At Barclays, technology helps us keep transactions moving, manages data, and protects our customers. Join a world where your work creates unique moments of impact. Make it happen here.
UK
Radbroke
Glasgow
Northamption
London
Americas
New York
Whippany
Asia Pacific
Pune
Chennai
The Barclays Way
This is the spirit of Barclays. It's why we exist, what we believe and how we behave. But most importantly, it's how we make decisions, take action and get things done.
Purpose
We exist to provide responsible finance to people and business – but also a whole lot more.
Values
We believe great talent RISES. It acts with Respect, Integrity, Service, Excellence and Stewardship.
Mindset
We discover our full potential through our desire to Empower, Challenge and Drive each other.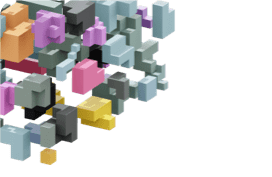 I find that the work/life balance in my current role allows me to be more productive and flexible, to ensure my personal and professional 'lives' have the attention they need.
Patrick
Head of Client Management Application Support – Whippany, New Jersey
Barclays technology has a crucial role to play and I have relished the opportunity to be involved in game-changing tech programmes.
Amy
Business Banking and BFA Chief Information Officer – Radbroke, Knutsford
The great thing about Barclays is that I get to work on great technological pieces, while seeing the effect they have on this important business.
Martin
Electronic Trading Technology – Prague, Czech Republic
Barclays' strong values of Service and Excellence are very much evident in the work we do. Our exciting tech solutions have improved customer and colleague experiences, and added huge value to the bank.
Ramya
Delivery Manager and Business Analyst – Pune, India