Date live: 09/15/2020
Location: Prague
Reference Code: 90269029
Business Area: COO & Functions
Area of Expertise: Technology
Contract: Permanent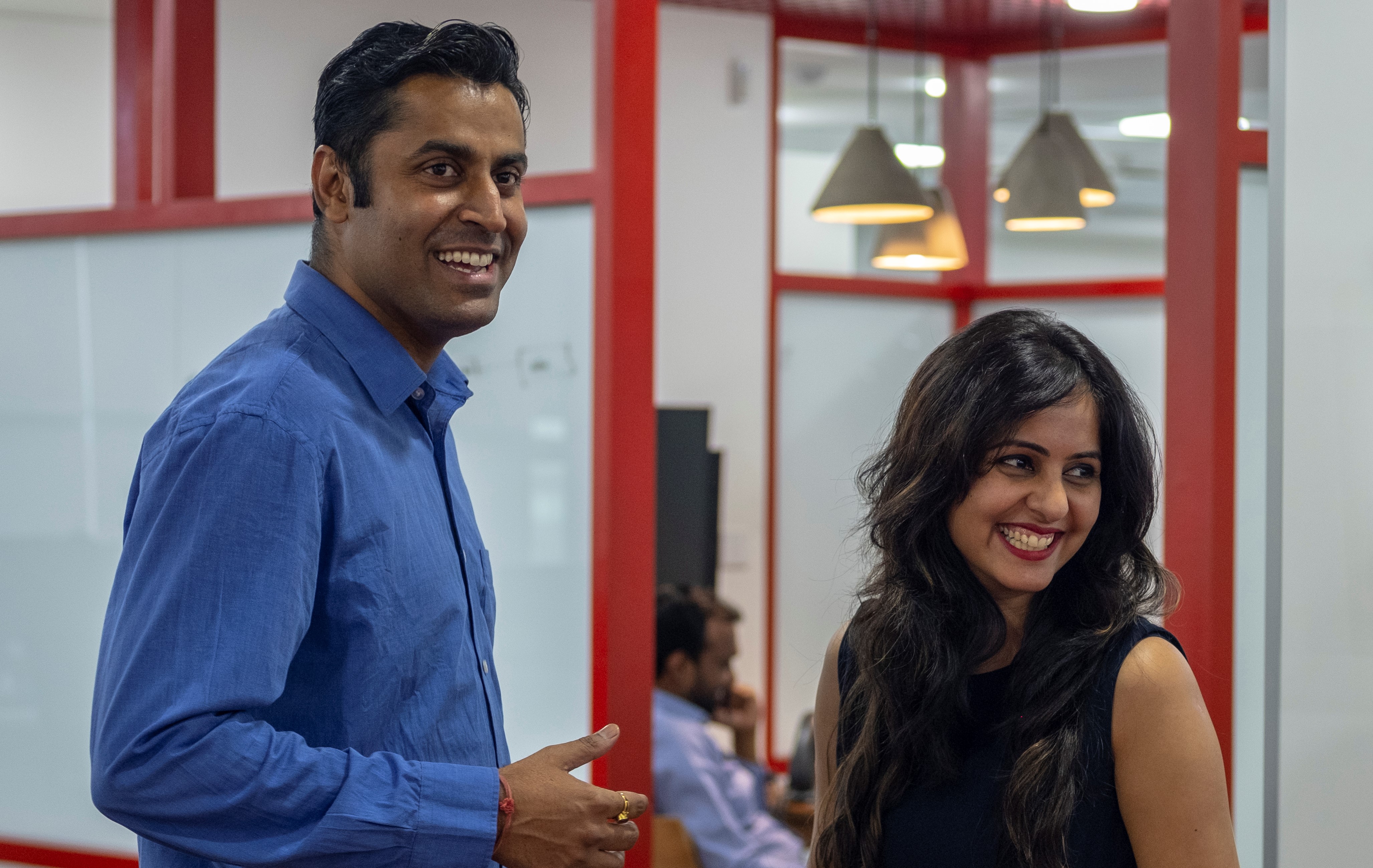 Development and Engineering at Barclays
In Barclays Technology, we build solutions that make life simple for our customers. Solutions that are global, agile and smart. As a part of our team, you'll recode and reimagine, learn and adapt. Rewire what the world needs, and look ahead. This is where you can be at your best. Where you can redefine the future of finance.
Job Title: Senior Java Developer - Counterparty Risk Technology (CRT)
Location: Prague
As a Barclays Senior Java Developer - CRT you will join a team that owns over 100 extracts of data from a Hadoop, Hive/Spark. You will deliver the risk to the trading desks via in-house developed Java risk publication system. You will use new technologies to provide data more quickly, simply and reliably, to enhance the existing feeds portfolio and to replace the risk visualisation tool with analysis tools in AWS. You will be able to develop both technically and in a business sense.
What will you be doing?
• Analysing, designing and implementing assigned development tasks
• Taking part in Agile team ceremonies: Scrum calls, sprint planning, design sessions, retrospectives
• Managing releases into UAT and production environments
• Contributing to overall application architecture
• Agreeing specifications with end users
• Continuously working on system improvements and supporting existing application
What we're looking for:
• Agile development using Java, experience in working in DevOps environment with a focus on automation of testing and deployment, e.g. TeamCity, Nolio, Jenkins is essential
• Experience in setting up a test framework, and improving it, e.g. Cucumber is key
• Recognising, selecting and applying appropriate design patterns, frameworks according to business benefit, maintainability and delivery priorities and constrains will help you
• Stakeholder management skill as you will be engaging with stakeholders from Front Office teams and other technology teams 
Skills that will help you in the role:
• Understanding of AWS services including EC2, RDS, S3, VPC, ELB/ALB, Lambda, ECS, Redshift will be an asset
• Previous Experience of using Python and complex SQL for data extraction will be an advantage
• Strong knowledge with big data Cloudera, Hive, Hadoop, Spark, Scala will help you in the role
• Experience with setup, maintaining and evolving cloud infrastructure and cloud native applications, also supporting and resolving issues for systems in production is nice to have
Where will you be working?
Our Prague office is based in the financial centre of Prague.  We are part of the Operations and Technology Division, and as such, we try our best to stay at the top of our technological game. However, the technology itself is not the most important thing. What matters the most to us is the way our ingenuity can help provide better service to our customers and make life easier for our employees. 
About Barclays
Barclays is a British universal bank. We are diversified by business, by different types of customers and clients, and by geography. Our businesses include consumer banking and payments operations around the world, as well as a top-tier, full service, global corporate and investment bank, all of which are supported by our service company which provides technology, operations and functional services across the Group.
Our Values 
Everything we do is shaped by the five values of Respect, Integrity, Service, Excellence and Stewardship. Our values inform the foundations of our relationships with customers and clients, but they also shape how we measure and reward the performance of our colleagues. Simply put, success is not just about what you achieve, but about how you achieve it.
Our Diversity
We aim to foster a culture where individuals of all backgrounds feel confident in bringing their whole selves to work, feel included and their talents are nurtured, empowering them to contribute fully to our vision and goals.
Our Benefits
Our customers are unique. The same goes for our colleagues. That's why at Barclays we offer a range of benefits, allowing every colleague to choose the best options for their personal circumstances. These include a competitive salary and pension, health care and all the tools, technology and support to help you become the very best you can be. We are proud of our dynamic working options for colleagues. Where appropriate, and for UK based roles, we will consider requests that the role be based at alternative Barclays' key UK location from that advertised.
Dynamic working
Dynamic working gives everyone at Barclays the opportunity to integrate professional and personal lives. If you have a need for flexibility then please discuss this with the Hiring Manager.
Our dynamic working programme has been set up to help Barclays colleagues achieve an optimal work/life balance. Arrangements we offer range from working at home and changing regular hours to taking career breaks. Our Dynamic Working initiatives support colleagues at all stages of their lives, helping them with parenthood, caring, further studies and hobbies.
Apply
See full job description
What you get in return
However high you rise at Barclays, we believe all our employees should receive a competitive package of core benefits flexible to you and your family's needs. At Barclays, you'll support our customers and clients, and we'll support you with rewards that will genuinely make a difference.
Competitive holiday allowance
Success profile
To be successful in Barclays Technology, there are a few things we look for. Creativity, curiosity, and an excitement of what we can offer, and what you can do here.
Languages and
Technologies
We really love to code. And we love to make that code work for our millions of global customers. Built in a way that makes life simpler. For you, that means reinventing what money means to the world. It means going that step further to develop something that can handle millions of trades or millions of transactions a day. It's a big responsibility. Are you ready to rethink your future?
Barclays workforce of the future
Financial services is going through a massive transformation, and here at Barclays we're leading the way. People are our greatest asset. And that's why we give our colleagues the opportunity and space to explore their ideas, and innovate on a global scale.
Find out more about what our leaders think the Barclays workforce of the future will look like.
"Working here makes me feel supported, valued, recognised, appreciated and has given me plenty of opportunities to grow."
Minal
ETL Developer in Market Risk, Glasgow
"Barclays is a great place to work because the teams here have a very positive energy to them. There is a lot of camaraderie and team spirit here."
Niraj
Engineering Lead, Fraud Detection, Whippany
"One of my favourite things about working for Barclays is the freedom to explore different technical solutions to a variety of problems. It's a great way of expanding my knowledge and keeps me on my toes!"
Sara
Java Developer, Glasgow
"I'm really pleased with the work I've done so far. Because Barclays relies on technology to provide services that are so important to millions of people, we value quality over quantity, especially in software design."
Dalibor
Wolf Team, Prague