Date live: 06/30/2020
Location: Pune
Reference Code: 90261009
Business Area: COO & Functions
Area of Expertise: Technology
Contract: Permanent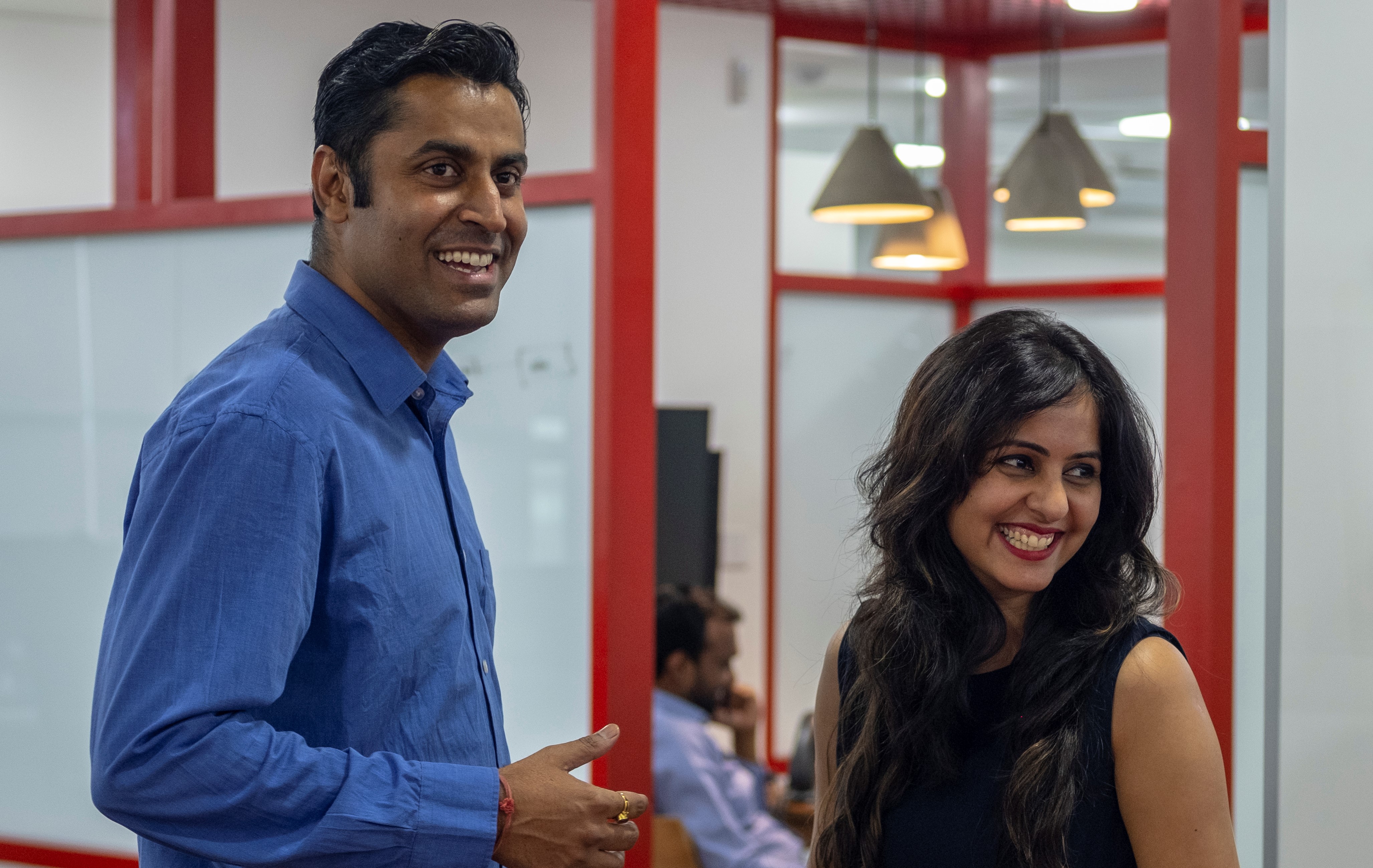 Development and Engineering at Barclays
In Barclays Technology, we build solutions that make life simple for our customers. Solutions that are global, agile and smart. As a part of our team, you'll recode and reimagine, learn and adapt. Rewire what the world needs, and look ahead. This is where you can be at your best. Where you can redefine the future of finance.
Job Title:Devops and Cloud Engineer
Location: Pune
To lead the development and enhancement of CI / CD pipelines and tooling to support moves to ever more Continuous Integration and Delivery, assisting teams already running on AWS / aPaaS / Cloud platforms and those shifting to them
To help development teams identify and remove bottlenecks affecting their ability to deliver more continuously
To be a point of expertise on good CI / CD practice
To help teams resolve infrastructure and platforming integration issues
To work closely with central DevOps and tooling teams and align with central strategies
What will you be doing?
Create the CI/CD pipelines on AWS & aPaaS which underpin all our product's application delivery across Customer Contact team.
Help engaged teams adopt strategic conventions around CI/CD on AWS & aPaaS Platforms.
Drive standardisation of DevOps practice across Customer Contact in line with Group Standards
Identify common solutions to specific requirements not covered by current conventions
Use 12-Factor-app principles to develop, enhance and maintain the pipeline utilities 
Manage the roadmap of our products against platform deployments and drive platform upgrades. This will include moving new products to strategic platforms as well as maintaining existing ones
Work collaboratively with RTB and Service Owners to meet mandatory platform upgrades on time. 
Work with release managers and RTB to push essential maintenance releases into production
Manage the workload of the team against project and product needs. Understand prioritisation needs for the Transaction Cycle. Ensure work is completed to budget, time and quality standards
Lead verification and readiness for new strategic platforms e.g. AWS
Drive automation agenda for application build and deployments
Work with wider DevOps team outside of the area to leverage reuse and sharing of standard practice and tools
Work with platform owners and drive continuous improvements.
Ensure functional and non-functional requirements and standards are met
Team leadership, mentoring, coaching and performance development
Design and engineering
Document all work in accordance with agreed standards, and with re-use in mind 
Work with AWS, Chef and Terraform to buildout application environments through automation.
Work with Agile methodologies
Define and engineer solutions that will handle secret and property management 
Continually improve your own skills and knowledge
Continually improve our collective delivery effectiveness
Proactively manage risks and issues
Contribute to operational objectives of wider team and support any organisational transformation initiatives
Evaluate and review emerging system engineering methods, tools and standards. Look for ways to apply as appropriate
Track key metrics to analyse the effectiveness of CI / CD practices, review regularly and action resulting improvements
Ensure solutions are extensible, maintainable, testable, scalable, manageable and performant
What we're looking for:
You will have a solid understanding of how Dev Ops / CI / CD principles and practices can be used to ever increase speed to market and quality
You will have a solid understanding of PaaS and / or Cloud hosting and deployment options
You will preferably have some experience leading others, as a technical lead or in a similar role, including responsibilities such as ensuring a focus on goals, organising work, mentoring, sharing knowledge, enforcing standards and managing risks and issues
You will be strongly customer focused, enthusiastic about understanding customer and business problems deeply, and to track whether our solutions have provided their intended benefit
You will be happy to thoroughly test your solutions, automating as much as possible
You will be continually looking for workable ways in which we can work quicker whilst keeping quality high – be they organisational or technical. You will be aware of different development methodologies, and will have experience in at least some. You will understand the core principles behind Agile and DevOps, not just the well-known practices
You will be a great problem solver, able to grab hold of problems that may not be perfectly defined, to investigate, to provide and advise on options, and implement solutions
You will collaborate effectively with others. You will see deliveries as team deliveries, and not focus excessively on 'my own tasks' at the expense of the overall delivery
You will value Continuous Improvement, and work to identify and understand issues affecting quality and deliveries, in order to make effective improvements
You will continually work on improving your own skills and knowledge. You will be equally enthusiastic about teaching others and helping them develop
You will be able to manage sometimes competing priorities and make judgements, for instance if delivery dates are under threat. You will be able to plan for and manage risk effectively
You will be a strong communicator, verbally and in writing, able to tailor your message appropriately to the audience
You will be enthusiastic about delivering high quality solutions, and always looking for ways in which quality can be improved
You will be bold about challenging accepted ideas, to find better ways of delivering great solutions to customers and colleagues
Skills that will help you in the role:
You will have experience in at least some of the following (or in equivalent technologies where specifics are mentioned)
AWS
aPaaS & Cloud Hosting and deployment
CI/CD Pipeline Development with Jenkins
Configuration Management strategies
TDD / ATDD, Test Automation
Gradle, Maven, Ant
Jenkins
Docker and Kubernetes (Open Shift Container Platform) 
Chef
Java/Groovy/GoLang
JEE Frameworks
SQL & No SQL Databases
RESTful service development
Version Control Software (e.g. GIT)
Shell Scripting (e.g. Bash, PowerShell)
It is preferred but not essential for you to have a Bachelor's degree in a relevant software engineering or other technical discipline.
Where will you be working?
*Barclays recently announced the creation of a new world-class campus at Gera Commerzone located in Kharadi. All Pune based roles will eventually start to move to this new campus starting September 2019. In the run up to that, during the course of 2018, there may be transitory movements of some roles to other temporary sites. Please speak with your recruiter about the specific location plans for your role.
Be More at Barclays
At Barclays, each day is about being more – as a professional, and as a person. 'Be More @ Barclays' represents our core promise to all current and future employees. It's the characteristic that we want to be associated with as an employer, and at the heart of every employee experience. We empower our colleagues to Be More Globally Connected, working on international projects that improve the way millions of customers handle their finances. Be More Inspired by working alongside the most talented people in the industry, and delivering imaginative new solutions that are redefining the future of finance. Be More Impactful by having the opportunity to work on cutting-edge projects, and Be More Valued for who you are.
Interested and want to know more about Barclays? Visit home.barclays/who-we-are/ for more details.
Our Values 
Everything we do is shaped by the five values of Respect, Integrity, Service, Excellence and Stewardship. Our values inform the foundations of our relationships with customers and clients, but they also shape how we measure and reward the performance of our colleagues. Simply put, success is not just about what you achieve, but about how you achieve it.
Our Diversity
We aim to foster a culture where individuals of all backgrounds feel confident in bringing their whole selves to work, feel included and their talents are nurtured, empowering them to contribute fully to our vision and goals.
Our Benefits
Our customers are unique. The same goes for our colleagues. That's why at Barclays we offer a range of benefits, allowing every colleague to choose the best options for their personal circumstances. These include a competitive salary and pension, health care and all the tools, technology and support to help you become the very best you can be. We are proud of our dynamic working options for colleagues. If you have a need for flexibility, then please discuss this with us.
Apply
See full job description
What you get in return
However high you rise at Barclays, we believe all our employees should receive a competitive package of core benefits flexible to you and your family's needs. At Barclays, you'll support our customers and clients, and we'll support you with rewards that will genuinely make a difference.
Competitive holiday allowance
Success profile
To be successful in Barclays Technology, there are a few things we look for. Creativity, curiosity, and an excitement of what we can offer, and what you can do here.
Languages and
Technologies
We really love to code. And we love to make that code work for our millions of global customers. Built in a way that makes life simpler. For you, that means reinventing what money means to the world. It means going that step further to develop something that can handle millions of trades or millions of transactions a day. It's a big responsibility. Are you ready to rethink your future?
Barclays workforce of the future
Financial services is going through a massive transformation, and here at Barclays we're leading the way. People are our greatest asset. And that's why we give our colleagues the opportunity and space to explore their ideas, and innovate on a global scale.
Find out more about what our leaders think the Barclays workforce of the future will look like.
"Working here makes me feel supported, valued, recognised, appreciated and has given me plenty of opportunities to grow."
Minal
ETL Developer in Market Risk, Glasgow
"Barclays is a great place to work because the teams here have a very positive energy to them. There is a lot of camaraderie and team spirit here."
Niraj
Engineering Lead, Fraud Detection, Whippany
"One of my favourite things about working for Barclays is the freedom to explore different technical solutions to a variety of problems. It's a great way of expanding my knowledge and keeps me on my toes!"
Sara
Java Developer, Glasgow
"I'm really pleased with the work I've done so far. Because Barclays relies on technology to provide services that are so important to millions of people, we value quality over quantity, especially in software design."
Dalibor
Wolf Team, Prague