Date live: 06/30/2020
Location: Pune
Reference Code: 90261475
Business Area: COO & Functions
Area of Expertise: Technology
Contract: Permanent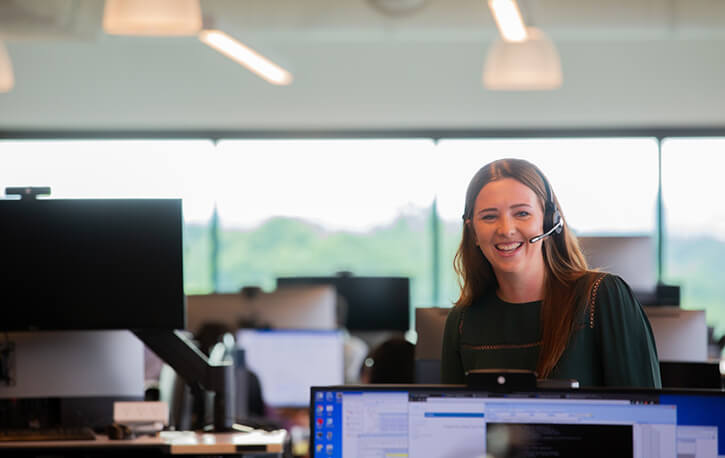 Barclays Technology
As a significant global financial organisation, we're fundamental to the way the world works and technology is crucial to our effectiveness. For us, technology is more than an investment, it's a way of life and permeates everything we do. That's why we can offer all the stretch and excitement you are looking for in your tech career.
Job Title: Tester
Location: Pune
The person will be part of technology team responsible for quality assurance and control of stories developed.
Key responsibilities include - 
1. Automated and manual testing
2. Contribute on creation of automated test ware using tools like - Selenium/ Cucumber
3. Manual exploratory testing
4. Raise/ track defects
5. Reporting.
What will you be doing?
BE/B-Tech with  relevant work experience, including development and/or test automation experience with a degree in Computer Science or Applied Computer Science.
Hands on experience on writing Code / Automated Tests and understand overall automation framework including exposure to Hammer/ Cyara
Demonstrated expertise in Object Oriented Programming
Hands on experience in Quality function including execution of manual and automated tests specifically in IVR domain.
What we're looking for:
Strong technical background with detail driven and excellent problem solving abilities 
Good product and testing acumen 
Expertise in test automation (functional and unit/integration level - tools like junit, TestNG, Webdriver, SOAPUI, Parasoft, Selenium, Cucumber etc.) 
Proven track record for agile, test-driven development, behavior driven development, continuous integration, and automated testing
Good at art of questioning and critical thinking
Aptitude to learn tools/apps/processes/domains
Ability to articulate thoughts spoken/written with global teams
Knowledge of testing terminologies, processes and tools
Participate in tasks at org level like training/social activities to promote BTS/Barclays culture
Should have excellent conflict management skills and generate trust and respect in team
Knowledge on IVR, Contact Centre Applications, Chat Bots will be added advantage
Skills that will help you in the role:
BE/B-Tech with relevant work experience, including development and/or test automation experience with a degree in Computer Science or Applied Computer Science.
Where will you be working?
*Barclays recently announced the creation of a new world-class campus at Gera Commerzone located in Kharadi. All Pune based roles will eventually start to move to this new campus starting September 2019. In the run up to that, during the course of 2018, there may be transitory movements of some roles to other temporary sites. Please speak with your recruiter about the specific location plans for your role.
Be More at Barclays
At Barclays, each day is about being more – as a professional, and as a person. 'Be More @ Barclays' represents our core promise to all current and future employees. It's the characteristic that we want to be associated with as an employer, and at the heart of every employee experience. We empower our colleagues to Be More Globally Connected, working on international projects that improve the way millions of customers handle their finances. Be More Inspired by working alongside the most talented people in the industry, and delivering imaginative new solutions that are redefining the future of finance. Be More Impactful by having the opportunity to work on cutting-edge projects, and Be More Valued for who you are.
Interested and want to know more about Barclays? Visit home.barclays/who-we-are/ for more details.
Our Values 
Everything we do is shaped by the five values of Respect, Integrity, Service, Excellence and Stewardship. Our values inform the foundations of our relationships with customers and clients, but they also shape how we measure and reward the performance of our colleagues. Simply put, success is not just about what you achieve, but about how you achieve it.
Our Diversity
We aim to foster a culture where individuals of all backgrounds feel confident in bringing their whole selves to work, feel included and their talents are nurtured, empowering them to contribute fully to our vision and goals.
Our Benefits
Our customers are unique. The same goes for our colleagues. That's why at Barclays we offer a range of benefits, allowing every colleague to choose the best options for their personal circumstances. These include a competitive salary and pension, health care and all the tools, technology and support to help you become the very best you can be. We are proud of our dynamic working options for colleagues. If you have a need for flexibility, then please discuss this with us.
Apply
See full job description
What you get in return
However high you rise at Barclays, we believe all our employees should receive a competitive package of core benefits flexible to you and your family's needs. At Barclays, you'll support our customers and clients, and we'll support you with rewards that will genuinely make a difference.
Competitive holiday allowance
Success profile
To be successful in Barclays Technology, there are a few things we look for. Creativity, curiosity, and an excitement of what we can offer, and what you can do here.
Languages and
Technologies
We are continually investing in the technology powering our business. This means rebuilding and reinventing our systems to make them fit for a world-class future. It means developing systems that help us support and protect the global economy. It means anticipating the future and taking Barclays forward as a technology-led business. We are building a team of the most perceptive and talented tech analysts, engineers and developers fluent in the most current languages to deliver all of this, and more.
Barclays workforce of the future
Financial services is going through a massive transformation, and here at Barclays we're leading the way. People are our greatest asset. And that's why we give our colleagues the opportunity and space to explore their ideas, and innovate on a global scale.
Find out more about what our leaders think the Barclays workforce of the future will look like.
"I find that the work/life balance in my current role allows me to be more productive and flexible, to ensure my personal and professional 'lives' have the attention they need."
Patrick
Head of Client Management Application Support – Whippany, New Jersey
"Barclays technology has a crucial role to play and I have relished the opportunity to be involved in game-changing tech programmes."
Amy
Business Banking and BFA Chief Information Officer – Radbroke, Knutsford
"The great thing about Barclays is that I get to work on great technological pieces, while seeing the effect they have on this important business."
Martin
Electronic Trading Technology – Prague, Czech Republic
"Barclays' strong values of Service and Excellence are very much evident in the work we do. Our exciting tech solutions have improved customer and colleague experiences, and added huge value to the bank."
Ramya
Delivery Manager and Business Analyst – Pune, India
Back to Job Navigation (What our People Say)