Build a financial career in a culture of trust
Opportunities in Wealth Management
In Barclays Wealth Management, we help our customers manage, protect and grow their money, enabling them to meet their immediate financial needs and plan for the future.
In the UK, Barclays connects with over 24 million customers, at different stages in their lives. Some simply want easy access to the money they entrust to us; others, a more long-term savings scheme; while our high net worth clients want an investment plan to grow their wealth. By putting customers at the heart of everything we do, we help them to achieve their financial goals.
Our customers come from all walks of life, with different needs and aspirations, just like our colleagues working in Wealth Management. Join us, and you'll be immediately struck by the rich variety of your colleagues and how everyone here enjoys being part of a business that's all about people. Our work is broad, and by combining traditional customer service values with modern, innovative thinking we're there for our customers. If you take on a customer-facing role, you'll see how human ways of doing business will always be at the heart of what we do. Alternatively, if you move into a specialist, behind-the-scenes role, you may have the chance to work on our latest innovations, perhaps developing our digital tools or our holistic, best-in-market products.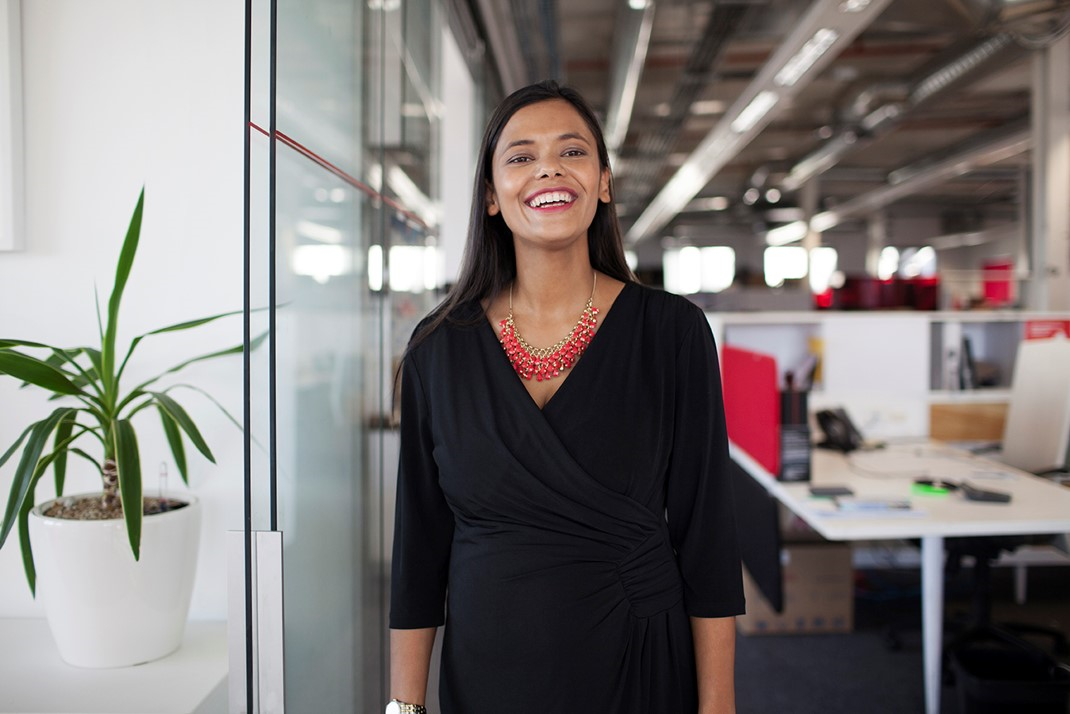 Building customer relationships
We get to know our customers, to understand their individual needs, expectations and ambitions. Building professional and respectful customer relationships based on trust is at the essence of what we do. Our high net worth clients, for example, need to be confident that we're providing the best guidance on how to manage their money. That means being able to listen, show empathy, see things through customers' eyes and adapt in different situations. No two customers are the same, and we bring the best of Barclays to their lives, whatever they're looking for.
Building trusted relationships is the key to success here.
Judith Keilen, Head of Business Operational Control
Be yourself. Be supported.
You don't need a banking or finance background to join us. Many of our top performers have accelerated their career with us having previously held a different customer-facing, tech or specialist role. Our mix of people enables us to serve our diverse customer base and creates an enriching work environment. We're inclusive; we encourage our people to be themselves and offer their own fresh ideas, perspectives, skills and experience so we can continually improve.
Wherever you come from, finance or otherwise, we'll give you the support you need to make the transition and thrive in your new career, while respecting your wellbeing and life outside work. Training will bring you up to speed on our products and how our business works. Mentors will help you to find your feet and grow. You can also join our network groups to meet with like-minded people or learn about a particular workplace topic. And those in your team will be more than generous with their time, offering help and advice to give you the confidence to challenge yourself.
The real asset is the team of people you work with. Everyone has a different skill set so there's always a different raft of experience to draw on.
Osi Kanobe, Wealth Manager
Free to shine
Customers trust us to manage and protect their money. We'll trust you to do a great job in meeting their financial needs.
One of our defining characteristics is the level of autonomy and independence we give our people. We'll empower you to use your initiative, show your entrepreneurial spirit and develop your role. You'll be able to try and learn from new things. It's how we work.
You'll be free to show what you can do and recognised for your achievements. If you show ambition and the right mindset, you'll be able to progress; many people here have reached a senior level (including director roles) in a surprisingly short space of time. Or you might like to move around to experience different challenges within Wealth Management and Investments.
It means you can look forward to a long-term career, full of variety and possibilities.
Challenge yourself every day to grow and develop. Be brave enough to raise your hand and move out of your comfort zone.
Kamila Samin, Graduate analyst