Explore our Northampton Campus
Explore our jobs in Northampton
Big brands
For over 250 years, Barclays has been one of the biggest names in banking, famous for both innovation and stability, and Barclays Northampton is one of our most important centres in the UK. We're home to all card and payment services across the Barclays business; we're also home to Barclaycard, an iconic British brand in its own right, and Europe's first credit card. Invented right here, back in 1966.
Barclays Northampton is an operation of vast scale, with a huge influence and impact on the financial services industry and on the lives of millions of British people. Here, we process 18 million transactions worth more than £700 million every day and make sure that 196 Barclaycard payments every second happen seamlessly. We create, develop and build the products, systems and infrastructure that support Barclays and Barclaycard now, and will continue to support them in a rapidly changing world. We are redefining the future of finance.
Big collaboration
Big collaboration leads to big solutions at Barclays Northampton. We bring together a diverse group of people, skills and functions in an environment that facilitates and encourages collaboration. Tech, Marketing and Operations – or any other combination of experts – can sit around a table and work together to create something new. We bring together the brightest, most creative, most technically adept minds from inside and outside Barclays, increasing the potential of what can be achieved here, and the likelihood of true innovation and discovery.
Big opportunities
Northampton is a key strategic hub for Barclays, where our people come together in a single community designed to maximise their potential, and the potential of our business: people have built entire careers right here. This is a place that creates big opportunity for talented colleagues to experience diverse, and surprising career paths in Northampton or even globally.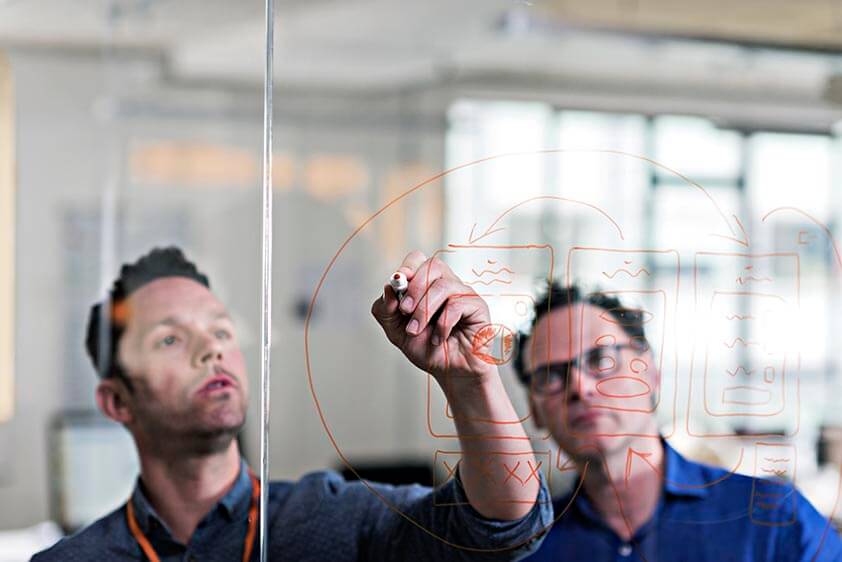 Big community
We're much more than a community of people who work together. It's a community of people who share the same Barclays Values, who are active in their citizenship, who celebrate diversity in all its forms, and who promote health and wellbeing. It's a non-hierarchical place where people genuinely respect and care about each other, and about the communities they work and live in. All united by a shared purpose – creating opportunities to rise.
Even the building we work in is environmentally friendly, and designed to be people-friendly too. It's the workplace of the future, where we share a real passion and energy for Barclays and Barclaycard as we redefine the future of finance.