Discover our tech hub in Prague
Barclays Prague is a unique place. Unique in the Barclays world, unique in the world of investment banking, and unique in the world of tech and development.
This is a place where the best developers can do exceptional work, where great minds come together and make remarkable innovations, and where developers re-write the past, protect the present and anticipate the future.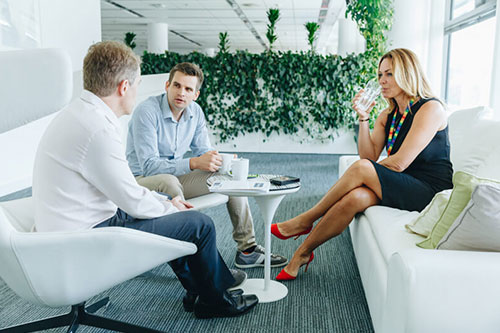 We have a passion for technology
This is home to some of the most talented developers in the world. That's because the work we do has a truly global impact, and we face some truly inspiring opportunities and challenges every day – developing technology that really counts. We're a seriously talented, impressive and competitive team, entirely comprised of developers, united by our passion for technology and our drive to produce world-leading solutions. That's why we're admired and respected by colleagues in Barclays tech across the globe. That's why the business brings us the most complex problems to solve. And that's why great developers from all parts of the world want to work here. Because together we're developing more of the world we want to live in.
We are a close, friendly and supportive community
Not just because we are a community of developers, although that's obviously central to our culture. We're close because we share the same excitement and fascination for our work. We share a mutual respect for each other's skills. We share the same ultimate goal of using technology to redefine the future of finance. But it's more than just work. We enjoy spending time with each other, and the atmosphere is very relaxed and not corporate – we see no need for suits or silos. We find many ways to enjoy our time together, in and out of the office – from sports and games to parties, volunteering and hackathons. We're a very diverse team, and people feel appreciated for who they are. We work together, play together, and are stronger together.
Barclays Prague is where great developers can develop more.