From 40 people when we started back in 1896, Barclays Glasgow has become a passionate community of 3,500 experts today – all playing a part in supporting our millions of customers and clients. We've grown in Glasgow by investing in great people, robust systems, the latest technology and an open working environment – and we're building on that every day.
Our business in Scotland brings together Operations, Technology and many of our core Functions. From Personal Banking, Risk and Customer Service to Digital, Technology, Compliance and HR, this is where you can help redefine the future of finance.

Growth in Glasgow
This is an exciting time to be at Barclays. We're growing our Glasgow team to nearly double in size. And we're looking forward to moving into our brand-new campus, opening in Summer 2021. A short walk from Central Station on the south of the Clyde, it will be a game-changing location for the Barclays business that will deepen our ties with the city and its communities.
"These campuses will be amazing places to work, where our people will have the environment they need to collaborate and innovate, delivering superior outcomes for our colleagues, customers, clients and shareholders"
At this state-of-the-art facility, you'll work with, and learn from, likeminded colleagues across a range of disciplines, all of them passionate about redefining the future of finance. We don't create walls or boundaries. Our leaders are visible and accessible. We share knowledge and ideas across teams and departments. We support and care for each other, and make everyone feel at home. In such a collaborative, connected environment, there will be huge potential to grow as our team expands.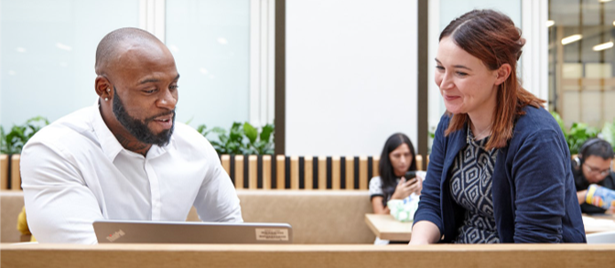 Make an Impact on a global scale
Glasgow is an important place to us at Barclays. We're committed to offering local talent in this evolving city compelling reasons to join us – from quality of life to quality of career. We operate at scale, but we're deeply involved with our local communities, education and business. This gives us a down-to-earth perspective on how we work for our customers and colleagues – making way for a clear view on how you can make the most of your career.
Glasgow is also a truly global strategic hub, and you can find yourself connecting with colleagues around the world and getting involved in ground-breaking work. Everyone matters at Barclays and everyone is included. The scale and scope of our operations are immense, and you'll have the potential to improve lives all over the world – with millions of people trusting us to take care of their finances.